Active Living Support Service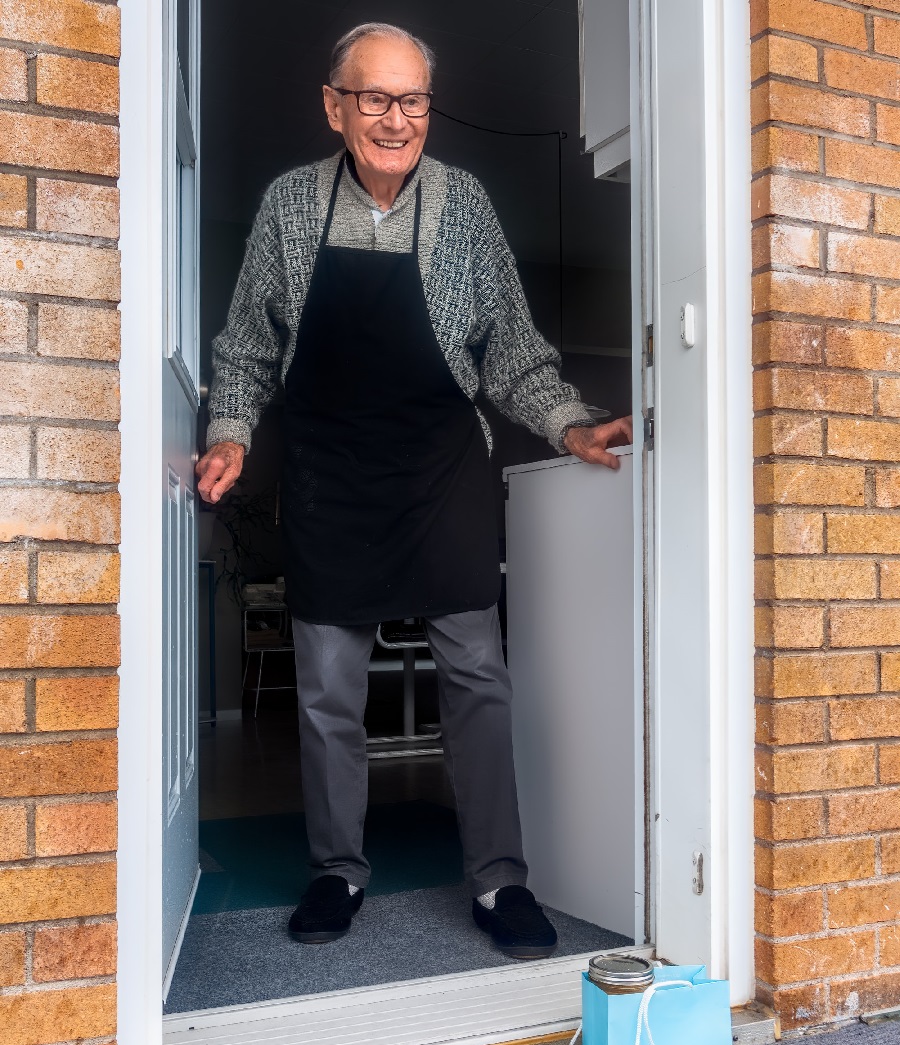 What is Active Living Support?
Active Living Support enhances and enriches the lives of older people. It does this by offering a high-quality service that is tailored to a person's needs. We offer this service across Cornwall and from the comfort of your own home and/or within the local community. Our services include aspects of home support, shopping, gardening, social activities, companionship, and administration.
We pride ourselves in supporting older people and their families to alleviate stress, anxiety, and loneliness. By using a wealth of knowledge and a comprehensive training programme, our staff can deliver a safe and caring service - with an emphasis on promoting independence, health, and well-being.
We are here to listen to your needs, provide solutions and work together to support your future.
If you need a helping hand - please call our Community Helpline on 01872 266388.

What we offer:
Home Support -

We can be your helping hands at home, this service includes; domestic cleaning, help with laundry, ironing, changing bedding, light de-cluttering.

Gardening - Get your garden chores completed by our fantastic team, this service includes; mowing, trimming, pruning, potting, clearance of weeds & brambles and general maintenance. Find out more here
Active Living Hubs - We provide the opportunity to be part of a "care or garden bubble" operating out of one of our day hubs; Govenek in Newquay, Falmouth Hub and St Johns Hub in St Austell. We are currently exploring outings from the day hubs - which give people the opportunity to come together. Cost and activities vary and are shaped around individual needs and current Covid-19 guidelines
Companionship - Everyone needs human connection, our Active Living Support Service can offer support that has huge benefits to the mental, physical health and wellbeing of a person.
Home Admin - Our Home Admin Service can create an organised, easily accessible filing system within an individual's home. We offer a number of tasks that can alleviate anxiety, such as; calendar and address book completion, card writing, gift wrapping & posting of gifts, appointment making, assisting in set-up direct debits, call assistance to organisations and utility providers. Find out more here
Getting Online - Accessing the internet may seem daunting but once you've got the hang of it, it's a great source of information, can help you save money and it is a brilliant tool for keeping in touch with friends and family.
Outreach services -

Our staff and volunteers can provide essential warm food deliveries, prescription drops, telephone support and shopping from Falmouth, St Austell, Truro and Newquay community hubs. This service is subject to availability at our Active Living Hubs.

CST (Cognitive Stimulation Therapy) - You can take part

in meaningful and stimulating activities, proven to help maintain memory and mental functioning. We can provide a fun, supportive environment where people can take part in a range of activities, including; word games, singing groups, quizzes, creative & musical activities

and much more.

This service is subject to availability at our Active Living Hubs.

Dog Walking - We can provide you with a dog walking service to meet your needs, you'll never have a reason to feel guilty leaving your dog in our care - they will be in loving hands.
What is the cost?
On April 4th, 2022 - our costs are changing
From the 4th of April, Active Living Support Services will be increasing its 1-hour charge to £19.50 and its 2-hour charge to £35.00. To find out more about these changes, please view the downloadable link below.
Contact Us
Please contact us on 01872 266383 to find out more information, our Helpline can point you in the right direction and discuss the next steps.
Related Downloads
Please click here to view downloads relating to our Active Living Support Service.