Electric Vehicle Transport Service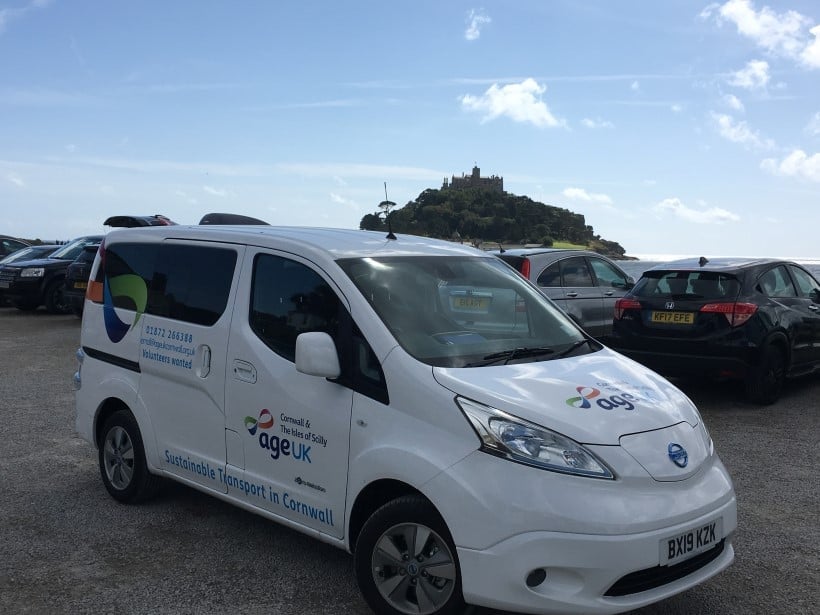 The Service
We have 6 Electric Vehicles and designated charge points in Penzance, Camborne, Truro, Falmouth, Newquay, Lanivet & Pensilva. They are now ready to be used by local groups & individuals as part of our Age UK Cornwall membership scheme. The 'Sustainable Transport in Cornwall' project was part-funded by the European Regional Development Fund (ERDF).
"We are excited to start the Sustainable Transport in Cornwall Project, our aim is to connect local communities, increase independence and reduce social isolation using environmentally-friendly transport solutions"
Our locations
Our Electric Vehicles and designated charge-points are based in the following locations:
- St Claire Medical Practice, Penzance
- Age UK Cornwall, Truro
- Veor Surgery, Camborne
- Falmouth Day Centre, Falmouth
- Newquay Sports & Community Centre, Newquay
- One for All Lanivet Parish Community Centre, Bodmin
- Millennium House, Pensilva
What are the benefits?
There are many great benefits to using our Electric Vehicles, these are just a few:
They help build community resilience.
They are environmentally friendly.
They are easy to use and fully accessible.
They are cost-effective.
They reach some of the most isolated people.
They are peaceful and serene.
Becoming a member
It is easy to become a member. The first step is to make contact with the transport office on 01872 266388, our Age UK Cornwall staff will then provide a date for full training. Once this training is completed, we will log your details on our booking system and finalise the registration process.
*Only drivers who have completed the membership form, wheelchair accessibility training and vehicle familiarisation can drive the vehicle.
What is the cost?
This is a chargeable service, prices are accurate at the time of publication, April 2020.
Membership from £18
Half-day hire £25
Full-day hire £40
For shorter journeys, please contact Lee Davies or Ann Lewis to discuss.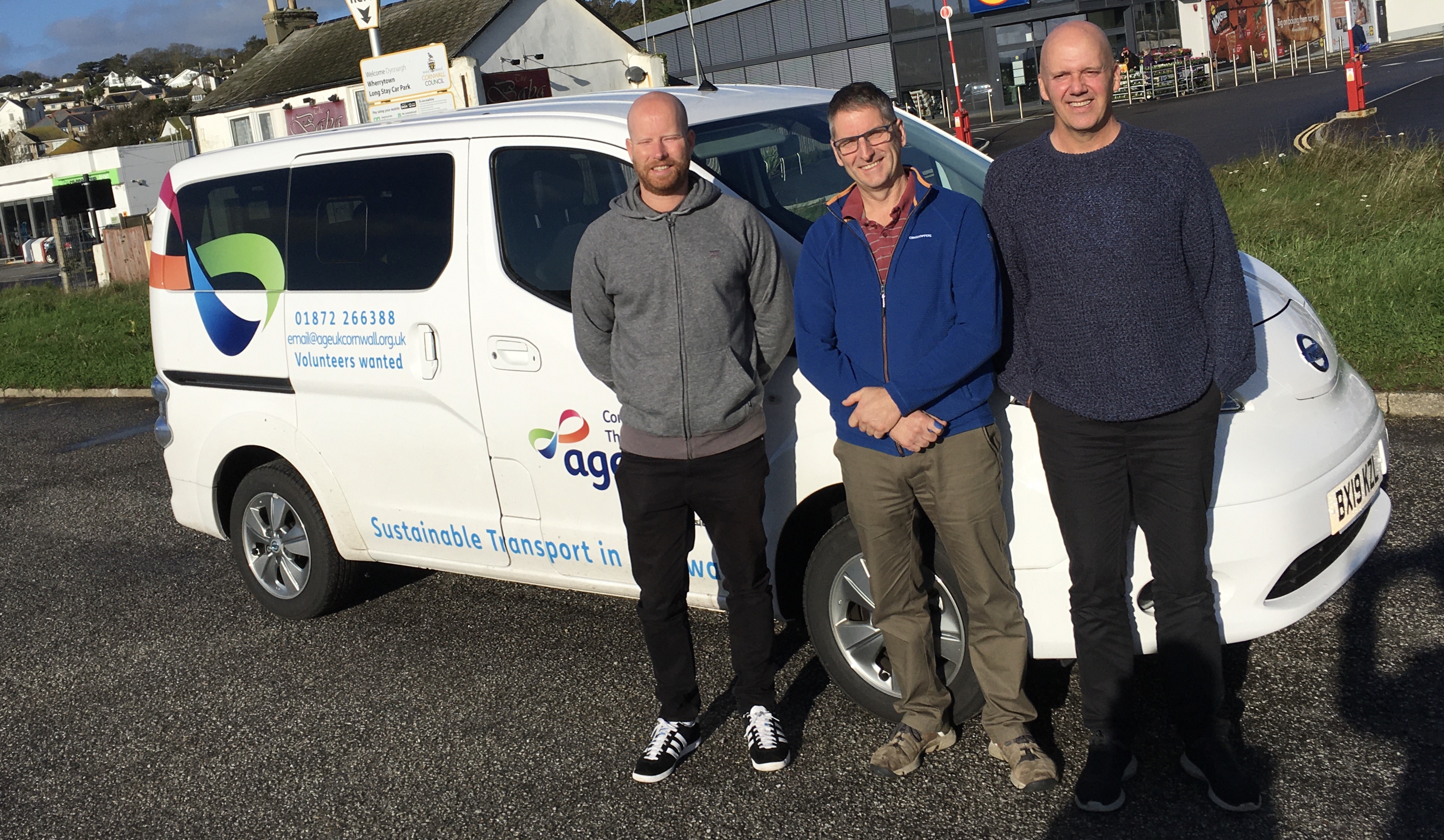 Contact us
To register your interest or to join our Age UK Cornwall membership scheme, please contact Lee Davies or Ann Lewis on 01872 266388 or email@ageukcornwall.org.uk
Sustainable Transport in Cornwall - Related Documents
Please find our T&C's, Charge Point Statement & Related Documents