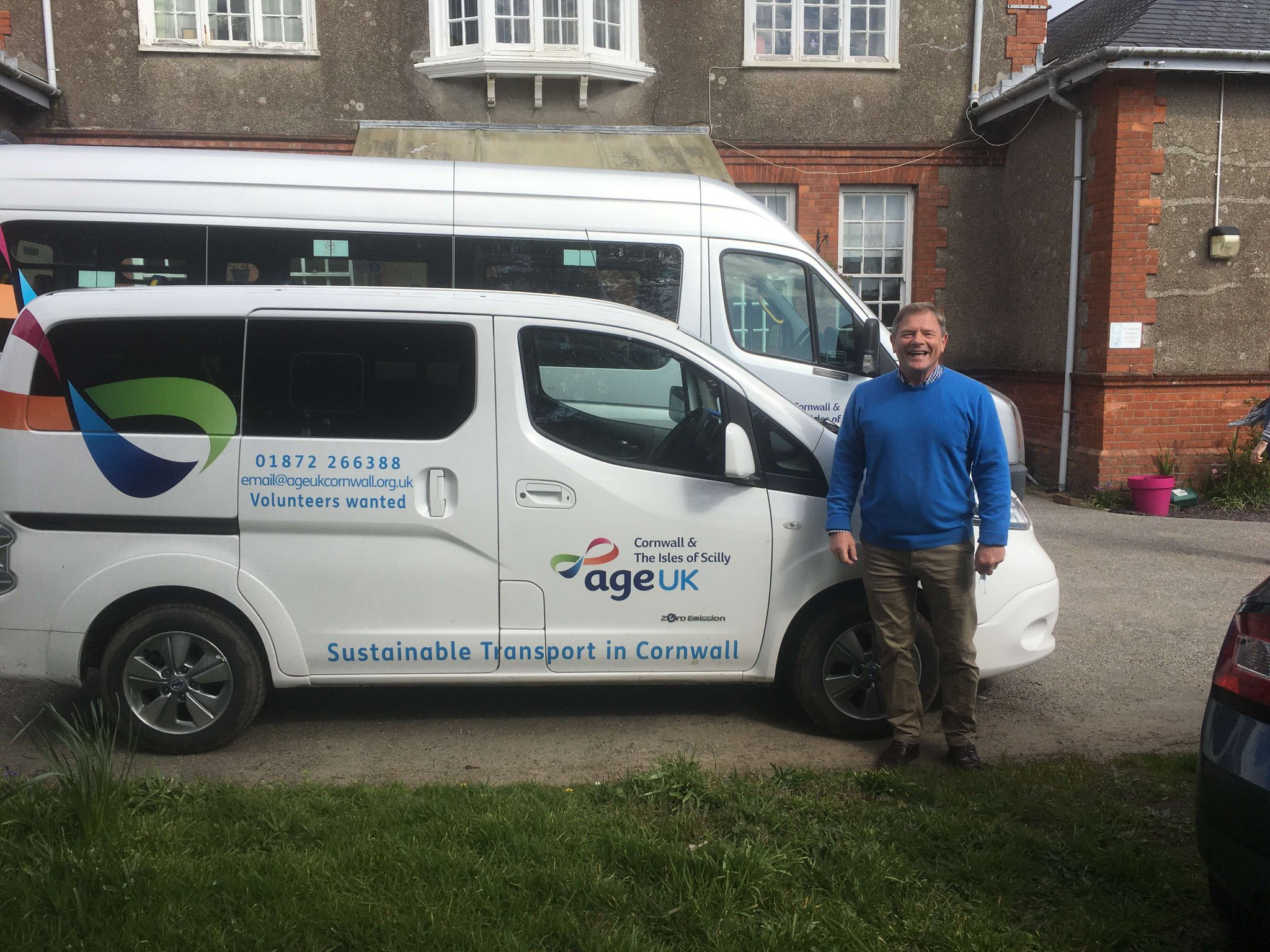 Promoting independence in the community
The service we provide
TAP (Transport Access People) arrange door-to-door transport for people who have difficulty accessing other forms of public transport. We specialise in non-emergency healthcare appointments, trips to the library, memory cafe's, meeting friends for lunch and shopping excursions.
TAP perform an invaluable role in the community, providing individuals, organisations & groups the opportunity to find out what transport is available, identify the cost and to book & co-ordinate the service with ease.
Life can be made so much easier with this service, and nothing is too much trouble for our amazing volunteer drivers & staff. "Last year we provided over 120,000 journeys in Cornwall & South Devon"
For more information, or to book your transport, please contact us using the details below.
Quality & Safety
Transport is an essential requirement for most people. For those who are vulnerable and often living in a rural community, it becomes a major factor in their ability to live independently and access the service.
We can advise on what transport is available; sharing journeys & the cost; identify whole journey costs, book and coordinate the service.
Without this service, people across Cornwall and Devon quite simply would not be able to reach many of their health appointments.
All our volunteer drivers go through Driver Training that includes driving a vehicle with passengers, legal requirements, health and safety awareness, safeguarding, basic first aid and their cars are checked regularly and that they uphold all health and safety standards, reference checks and DBS (police checks).
Who is it for?
TAP provides a service to get to non-emergency healthcare appointments for people who have difficulty accessing other forms of public transport. Appointments such as hospital, optician, dental, foot care or audiology.
We also offer transport for library trips, visiting friends, shopping and out of county health care appointments.
What is the cost?
This is a chargeable service, prices are accurate at the time of publication, April 2022.
£3.00 per booking fee and 45p per mile
Contact
One number for all bookings & queries | TAP provides safe, coordinated, cost effective transport for all the community
Passenger Payment Guide
Please click this link to view or download our payment guide.