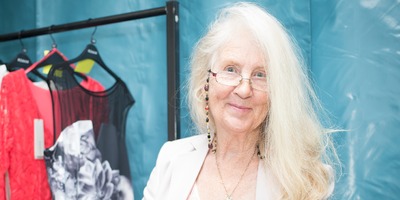 Looking to bag a bargain, declutter your life, or volunteer? You can do all three at our charity shop in Maidstone.
About our shops
Age UK Maidstone has one charity shop. It is a great place to find bargain clothes, books, DVDs and household goods new and old.
To find out more about our shop, it's opening hours or what they stock and how to donate items please contact them using the details below.
T: 01622 754803
11 Gabriels Hill
Maidstone
ME15 6HL
Have you got unwanted birthday or christmas gifts?
Have you got christmas presents from last year still sitting in the their boxes? That set of bath bombs that you know you won't ever use... Or even little sam's stone decorating set you know he really wanted but has never used?... Well instead of giving it to the cousins next christmas, why not donate these to Age UK Maidstone for our raffles and tombolas through out the year? I'm sure someone will be very greatful for your donation...
Volunteering at our shops
Our shops rely on volunteers for sorting stock, creating interesting window displays, and attending to customers. If you are interested in volunteering with us, please visit our volunteering page to see the charity shop role description and how to get in touch.
As much as we would love to take all kind of donations, unfortunatly there are types of things we cannot take.
Our shop does not take furniture or electricals.
Thankfully there are other chairties that would be happy to take your donations and may even collect them, if you give them a call...
British Heart Foundation
Sue Ryder
Necessary Furniture
Abacus Furniture
Demelza Furniture
Heart of Kent Hospice
Give as you live
Give as you Live is a free application for your computer that allows you raise money for Age UK Maidstone, while you shop online - at no cost to you!
You don't pay any extra for the items than you would normally and with Give as you Live, you can send an average of 2.5% of every pound you spend online to Age UK Maidstone doing your usual online shopping.