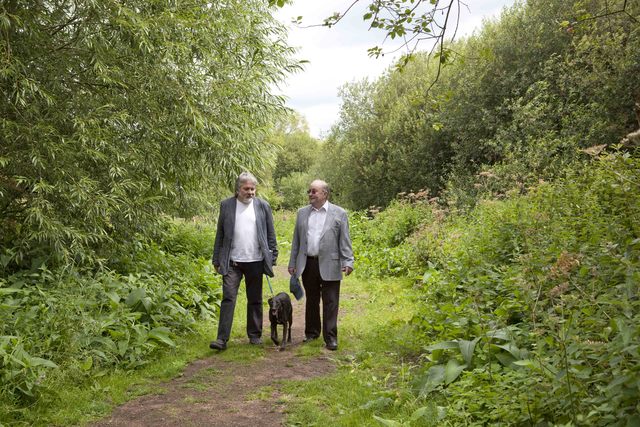 Maidstone Borough Council has launched a new dementia-friendly walk in Mote Park.
Councillor David Pickett carried out the official opening on 31st January and the event was attended by representatives from a number of community groups including Maidstone Age UK, the local Health Walks group and Dementia Adventure.
Specifically designed to stimulate all the senses, the new walk provides a safe, enjoyable route around the park for those living with dementia and their carers. Councillor Pickett noted: "This is a great addition to the facilities in one of Maidstone's most popular parks, and will be a real asset to the local community."
The new walk features a mix of visual interpretation panels and audio posts, and walkers are also encouraged to feel the bark textures on certain individual trees. There is a leaflet, including a map, to accompany the walk, which is approximately one-mile long. The interpretation along the route has been developed by Maidstone Borough Council following training from Dementia Adventure, and the whole project has been made possible thanks to a generous grant from Maidstone Age UK.
After the launch, guests were invited to walk the new route and feedback was universally positive. Lorraine Brown and Wayne Eaton, who both live with dementia, were particularly delighted with the new facility. Lorraine commented: "I enjoy being with nature and I engage in health walks because I feel secure in a walking group as not getting lost is one of the many struggles I face when out on my own. The added bonus of the new walk in Maidstone is that it is 'dementia friendly'; the audio recordings are remarkably helpful in identifying trees, birds and the view that surrounds. I have visual impairment, so audio is ideal!"
Wayne also added: "It is a wonderful thing that Maidstone Borough Council, Age UK, Dementia Adventure and Kent health walks have done in Mote Park. A walk to delight, educate and inspire those living with dementia that everyone else can also enjoy and learn from; a great thing that needs to be repeated across every town in the country, thank you all so much."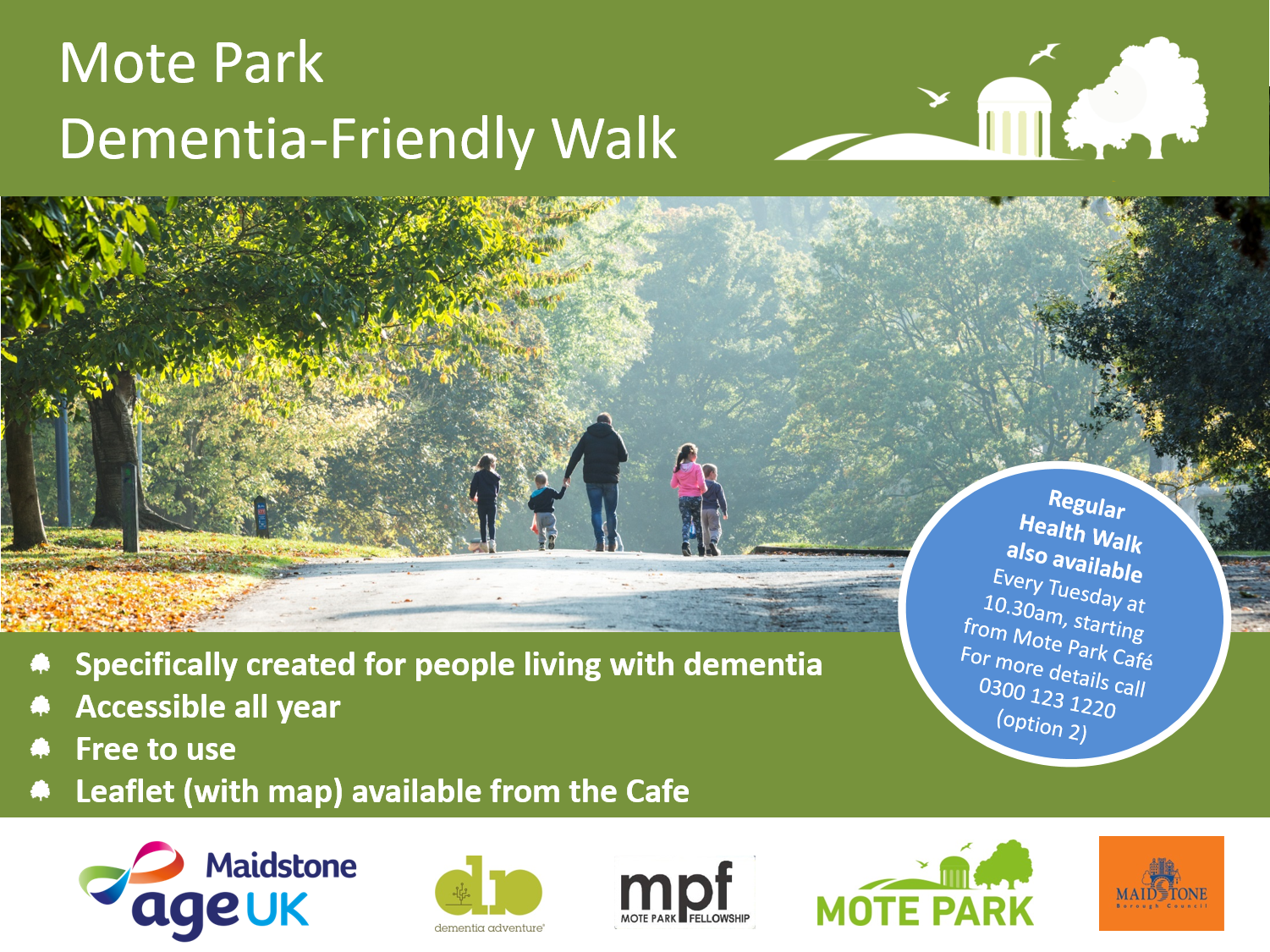 How to get in contact
Send an email...

For more information on the new dementia-friendly walk, please contact Ann-Marie Langley at Maidstone Borough Council on

Pick up the phone...

Information about all the health walks in Maidstone is available by calling 0300 123 1220
Give as you live
Give as you Live is a free application for your computer that allows you raise money for Age UK Maidstone, while you shop online - at no cost to you!
You don't pay any extra for the items than you would normally and with Give as you Live, you can send an average of 2.5% of every pound you spend online to Age UK Maidstone doing your usual online shopping.