Winter Wonderland Fayre
Published on 14 December 2017 03:09 PM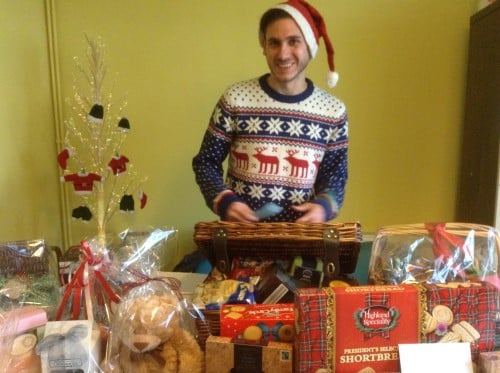 ''Thank you to everyone that came to support us''
...''Simply, having a wonderful Christmas time''...
We had a wonderful time on Saturday at The Goodman Centre's 'Winter Wonderland Fayre'.
There were some cute little gifts to buy and lots of cake to eat. All our staff got in the Christmas spirit and came dressed very festive. We had a few letters sent to Santa, even our CEO Paul wanted to make sure Santa knew exactly what he wanted.
All in all everyone enjoyed the fayre and were pleased with all there winnings from the raffle.
We raised a total of £313 for The Goodman Centre!
Thank you to everyone that came to support us and for all the donations to the raffle.
Want more?
You can find all the photos from this event on our Facebook page.