Quiz Night at Madginford Hall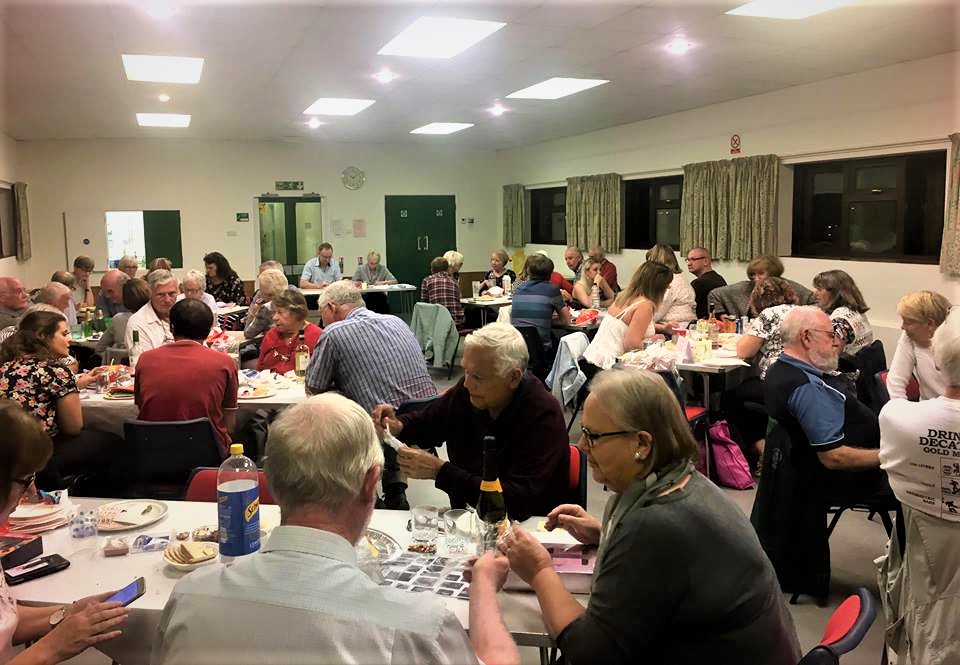 Published on 15 October 2018 01:00 PM
On Saturday 13th October we held a Quiz Night at Madginford Hall to raise funds for our dementia day care, The Goodman Centre. Not only did everyone have a fantastic night, we surpassed our target and raised £341 in total!
The money will allow us to replace our white crockery with a new dinner set that has a red rim. Those that suffer with dementia struggle to see certain colours so the red rim provides a colour break between the food and the table. This allows them to see that their food is actually on a plate and in turn makes it more appealing for them to eat.
We would like to say a huge thank you to everyone that came and supported the event. The extra money raised will go towards musical instruments and coloured scarves, providing clients with new sensory activities to enjoy!