Custard Pie Championships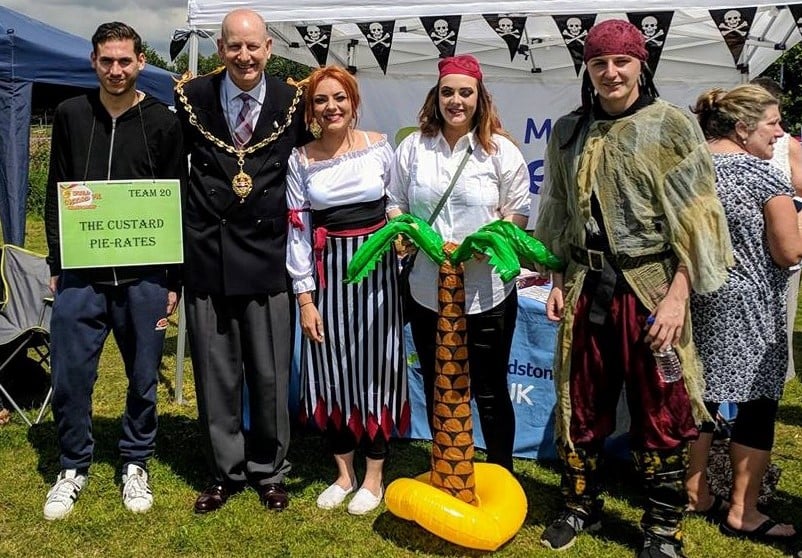 Published on 09 November 2017 03:24 PM
World Custard Pie Throwing Championships 2018
Our 'Custard-PIE-Rates' returned to take home the gold at this year's world custard pie throwing championships held in Coxheath.
with this year's team consisting of Dan, Cloe, Steph and Sam, the team was eager to take down their opponents in order to take home the booty.
Sadly, the team didn't quite make it to the finals this time but they sure gave it a good go!
Well done team, there's always next year....
World Custard Pie Throwing Championships 2017
Age UK Maidstone entered the 2017 'World custard pie championships' with a Splat!
With our team consiting of Daniel, Jack, Denise and Cloe who named theirselves 'The Custard Pie-rates' and went in full fancy dress.
Being their first year they were very nervous pirates but went with high hopes of hitting the leaderboard.... and didn't they just!
The 'Custard Pie-Rates' came RUNNER'S UP! And were awarded a silver throphy.
We are very proud of them all their their fantastic efforts...
Going for gold in 2018, WATCH THIS SPACE!
Want more?
Find all the pictures from this event on our Facebook page