At Age Maidstone one of the ways we try to beat loneliness in later life is through our West Kent Befriending Service project, where a volunteer visits an older person once a week in their own home.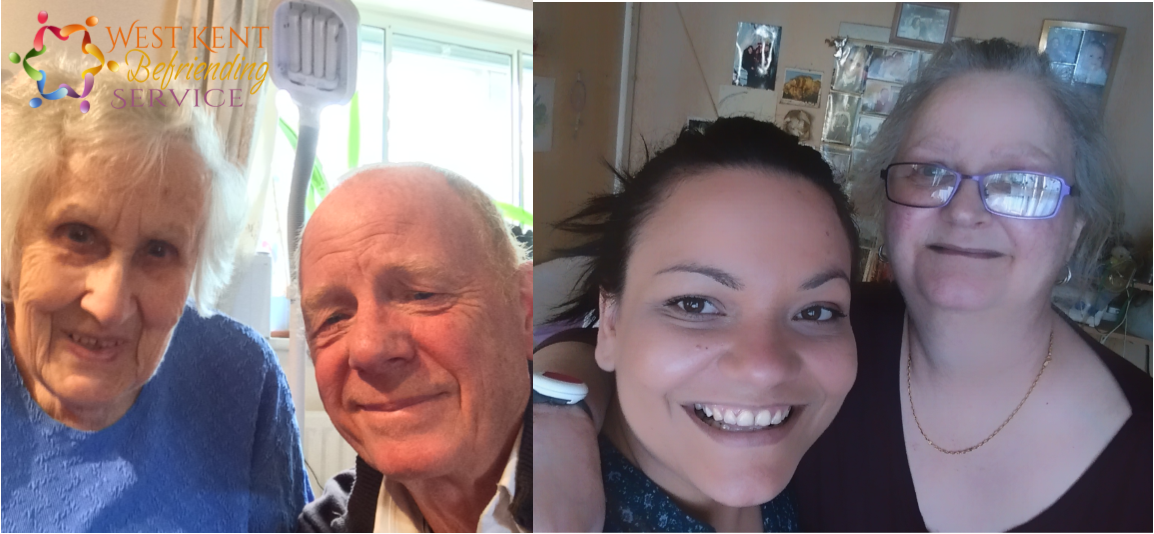 What is befriending?
Each older person is assigned a befriender, who provides friendly conversation and companionship on a regular basis over a long period of time.
Befriending provides an older person with a link to the outside world and often acts as a gateway for other services and valuable support.
Each visit lasts usually between 1-3 hours depending on the clients needs and the volunteers availability.
Occasionally there will be events that are suitable for befriending clients to attend if they wish to.
Why is befriending so important?
Loneliness is a massive issue for people in later life in the UK:
200,000 older people say they haven't had a conversation with friends or family for a month.
3.9 million older people agree the television is their main form of company.
Loneliness can be as harmful for our health as smoking 15 cigarettes a day.
What is not covered?
There are some things that a befriending volunteer is not able to do, for instance they will not be able to help with personal care, go shopping on your behalf, do housework, gardening or maintenance, give counselling or guidance.
This service is not a taxi service and our volunteers will not be able to take clients to appointments.
Unfortunatly we are unable to provide a sitting service when family or carers are away.
What do I do next?
Please ensure that you have the clients permission before making a referral.
Please visit www.westkentbefriendingservice.org.uk for more information
You can also call us on 0800 048 4668
These criteria will be used for guidance only and each referral will be individually assessed
Age UK also offer a telephone befriending service, for people over 60 who would benefit from the additional support a telephone friendship could provide. For more information please email callintime@ageuk.org.uk or call 0800 434 6105.
Become a Befriending volunteer