We have compiled our very own trusted traders list, because older and vulnerable people need access to home maintenance services from reputable traders.
The traders in our register are recommended to us by clients, parish councils, and community groups.
The list should be used purely for guidance.
Age UK Maidstone is not liable for any unsatisfactory workmanship.
If you require a trader please give the office a call on 01622 753618.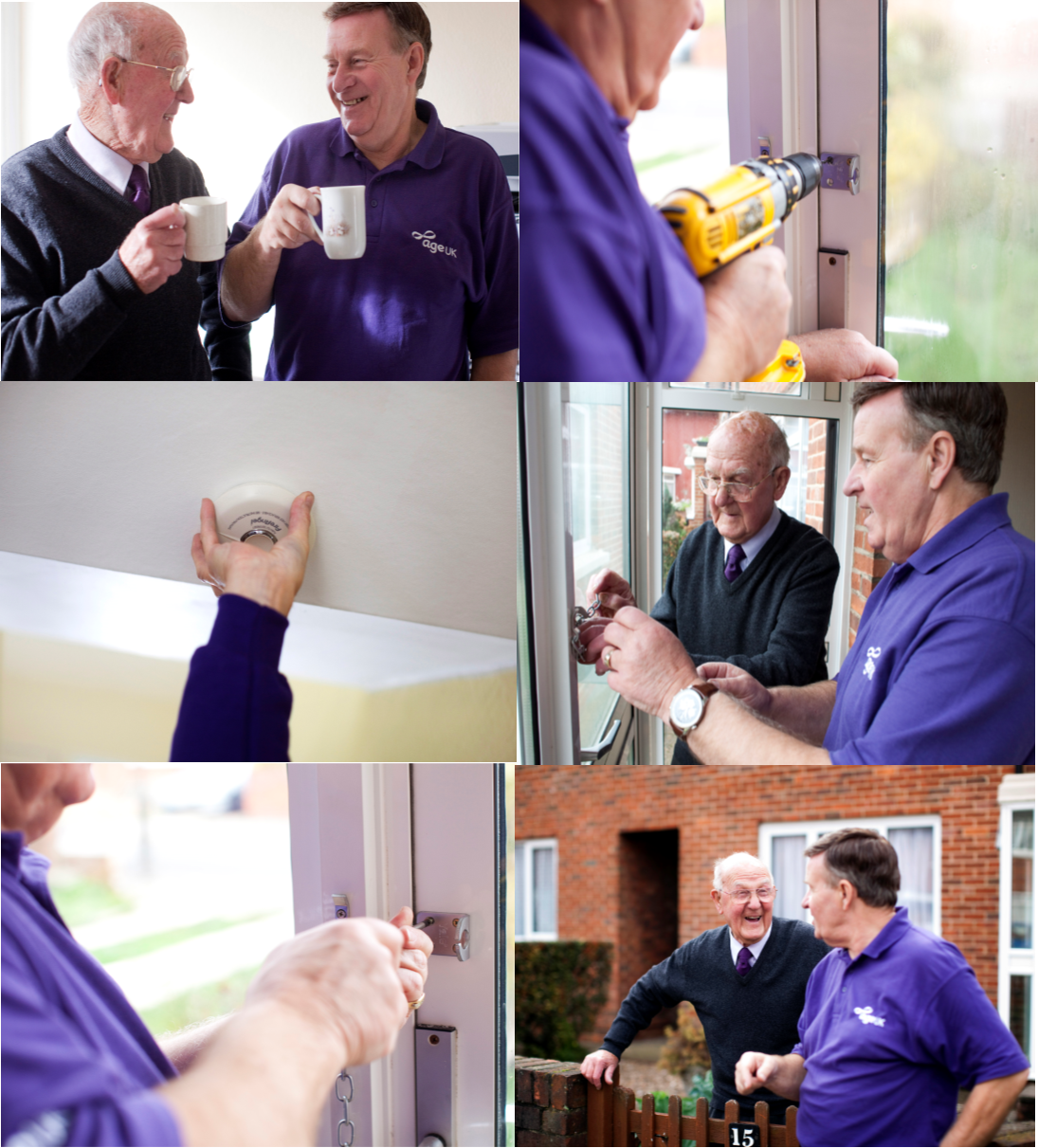 Here are alternative companies that also support people from falling victim to rogue traders, please note that these companies are not linked to Age UK Maidstone and are not responsible for their workmanship.
Buy with confidence
In response to concerns about 'rogue traders' which are often highlighted in the media, a partnership of Local Authority Trading Standards Services took the ground-breaking step of putting together the Buy With Confidence Scheme.
The scheme provides consumers with a list of local businesses which have given their commitment to trading fairly. Every business listed has undergone a series of detailed checks before being approved as a member of the scheme.
Call 01392 383430
Visit www.buywithconfidence.gov.uk
Family Mosaic
Family Mosaic HIA's 'Home Fixed' scheme offers an extensive range of repairs services to make sure that you make the best out of your home.
Got a leaking tap, a curtain rail that needs fixing or a light bulb that needs changing, no job is too small!
Fully trained staff

DBS checked

£15 per hour

£5 per hour for people receiving housing benefit.
Their advisors can also help to see if you are eligible for benefits and how to apply.
Call 08456 057017 or 0800 0283172
Email fmhia@familymosaic.co.uk
or visit www.familymosaichia.co.uk