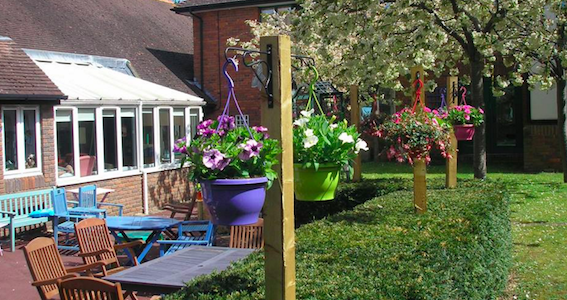 A local charity, originally formed in 1947, Age UK Sevenoaks & Tonbridge has been known under several different guises. We provide products and services for the over 50's in the local communities.
Who we are
Age UK Sevenoaks and Tonbridge is an independent local charity. We've been working in the local community to help older people for many years. We have about 50 dedicated staff and over 100 volunteers helping us to deliver services and activities for older people in the Sevenoaks and Tonbridge area. A brief history of our organisation:
1947: With representation in both Sevenoaks and Tonbridge, the two separate charities began life as members of the Old People's Welfare Committee, an organisation set up in 1940 as a forum for discussion between the Government and voluntary organisations.
1971: Both charities follow the national body's decision to change its name to Age Concern, and become known as Age Concern Sevenoaks & District, and Age Concern Tonbridge.
2010: From the nationwide merger between Age Concern and Help the Aged, a new powerful organisation is formed - Age UK. The local charity in Sevenoaks takes the decision to become a brand partner at an early stage and, on October 1st, relaunches itself as Age UK Sevenoaks & District. Meanwhile, Tonbridge takes the decision to remain as an Age Concern.
2011: As a result of the changing landscape in public services, the decision is taken by both charities to merge and reap the benefits of being a larger organisation. On April 1st 2011, Age UK Sevenoaks Tonbridge & District is formed, with the working title `Age UK Sevenoaks & Tonbridge' which remains in place today.
Where you can find us
Our offices and centres are shown on our contacts page.
How we are funded
We rely on your support to keep serving the community. We are supported by donations from the public and some charitable grants.
News