The Big Knit 2018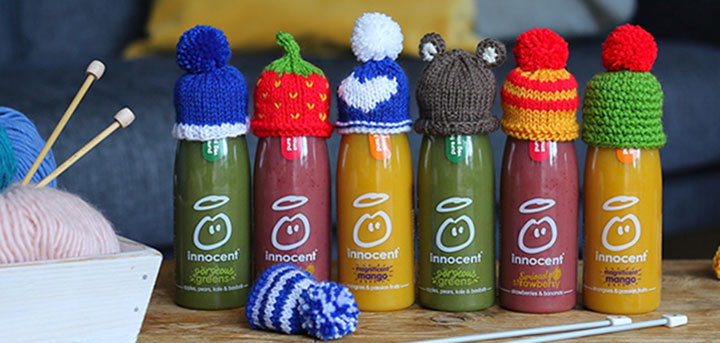 Published on 10 October 2018 10:57 AM
Knitters!!
We've beaten our target!
A big thank you to all who have contributed to the Big Knit over the last year. Our target was 7305 hats for 2018/19, but we beat that with a further 935 hats making a grand total of 8240 hats.
Hopefully they will be doing The Big Knit again, beginning in October 2019.
Please contact me at Sevenoaks Office on 01732 454108 or via my email liz@ageuksevenoaksandtonbridge.org.uk if you have any questions.
What is the Big Knit?
The Big Knit is the campaign that Age UK runs in partnership with innocent drinks where we ask you to knit little woolly hats which then go on to their smoothies. For every smoothie sold, Age UK receives 25p.