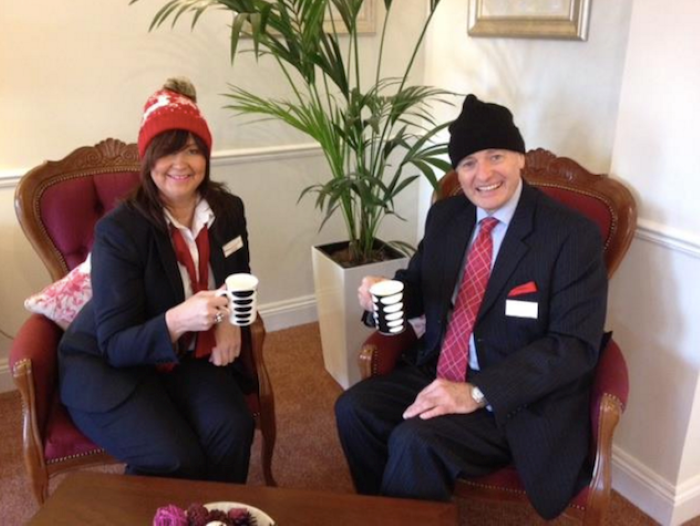 Over the years we have held some amazing events. Here is a selection and we will continue with your favourite events like The Big Knit.
Quiz Night and Supper
We held another of our popular Quiz Nights on Saturday 9th November 2019 at Hollybush Court Daycentre, Hollybush Close, Sevenoaks
Big Knit 2018/19
We've beaten our target! A big thank you to all who have contributed to the Big Knit over the last year. Our target was 7305 hats for 2018/19, but we beat that with a further 935 hats making a grand total of 8240 hats. Hopefully they will be doing The Big Knit again, beginning in October 2019.
Tonbridge Christmas Fayre November 2018
The Tonbridge Christmas Fayre was held on 17th November 2018. We raised £863 on the day with a top up donation from the Barclays Bank Employees fund raising scheme. Thank you to all of you who helped on the day, contributed in any way and to those who visited us on the day. We will make sure that all of this money goes to help older people in our area.
August 2017. Follow the Tea Cosy Trail in support of your older community.
11 cafés and coffee shops in Tonbridge showcased hand-knitted tea cosies to help raise funds for Age UK Sevenoaks and Tonbridge.
NOVEMBER 2016 Quiz with a Difference!
NOVEMBER 2015 Quiz night at the Hollybush Centre.
AUGUST 2015 The Big Knit
MAY 2015 McMillan Williams Wills Fortnight - 11th to 22nd May
McMillan Williams in Sevenoaks can update your existing Will or create a new one in exchange for a donation that you can gift aid as well. Please book your appointment with Mark Stubberfield at McMillan Williams on 01732 759477. The suggested donation for a standard Will for a single person is from £90 for a single and £135 for a couple. To prepare for your meeting we can sent you a free Will Planner just contact us for more information on 01732 454108.
APRIL 2015 London Marathon
Thank you for supporting James our Chef who ran his first London Marathon on Sunday 28th April.