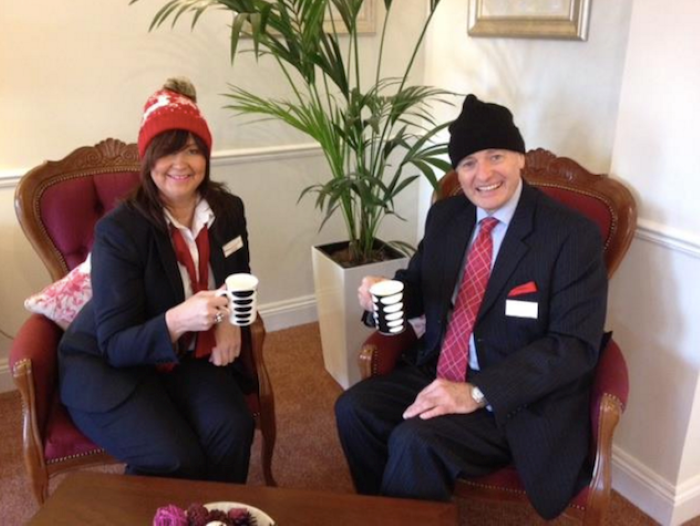 Over the years we have held some amazing events. Here is a selection from 2015 and we will continue with your favourite events like The Big Knit.
APRIL 2015 London Marathon
Thank you for supporting James our Chef who ran his first London Marathon on Sunday 28th April.
MAY 2015 McMillan Williams Wills Fortnight - 11th to 22nd May
McMillan Williams in Sevenoaks can update your existing Will or create a new one in exchange for a donation that you can gift aid as well. Please book your appointment with Mark Stubberfield at McMillan Williams on 01732 759477. The suggested donation for a standard Will for a single person is from £90 for a single and £135 for a couple. To prepare for your meeting we can sent you a free Will Planner just contact us for more information on 01732 454108.
AUGUST 2015 The Big Knit
Please get knitting for us and create a lovely bobble hat for a smoothie bottle to be sold in shops February 2016. More information and patterns on our Big Knit page. Read more about our past Big Knits here. More about the Big Knit can be found on their website. Please send your hats to one of Age UK's offices found here.
NOVEMBER 2015 Quiz night at the Hollybush Centre.
NOVEMBER 2016 Quiz with a Difference!
August 2017. Follow the Tea Cosy Trail in support of your older community.
Read more about this past event here.