Pop-in tea/coffee mornings
Venues and dates for July - October 2019
Please see further down this page for October to December 2019 dates.
Details of talks by "Friends against scams" are given at the bottom of this page.
Venues and dates for October to December 2019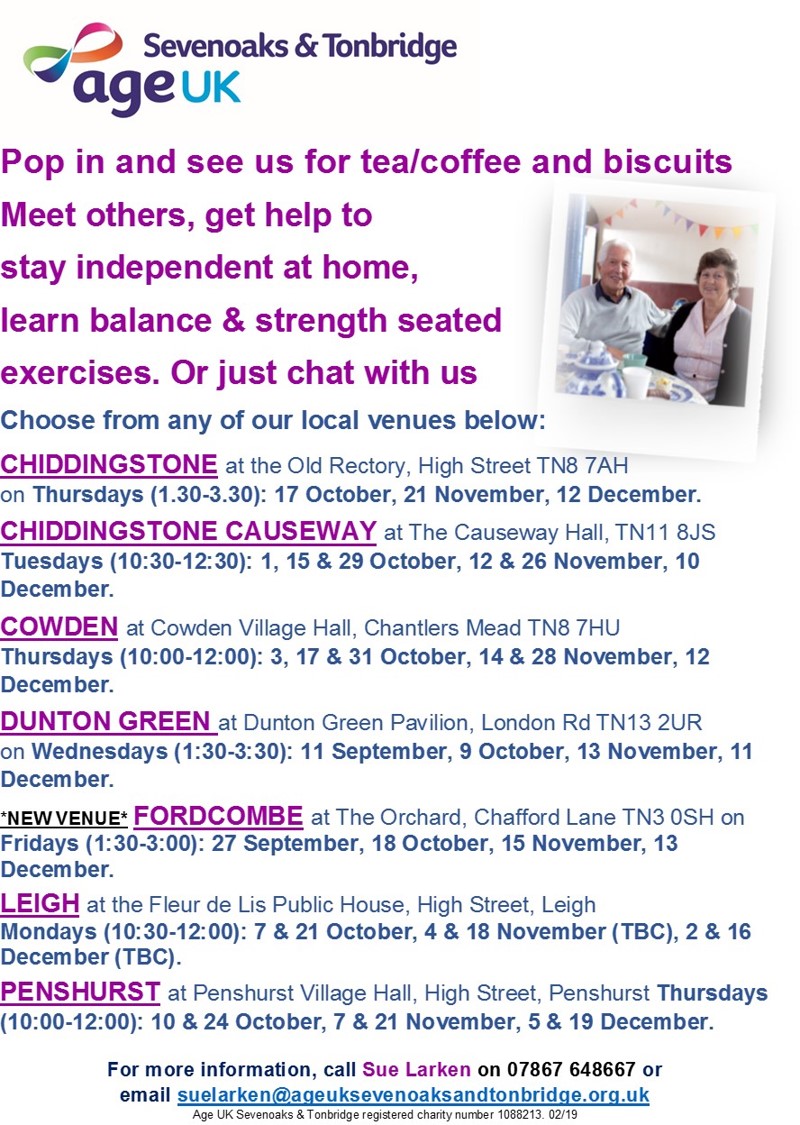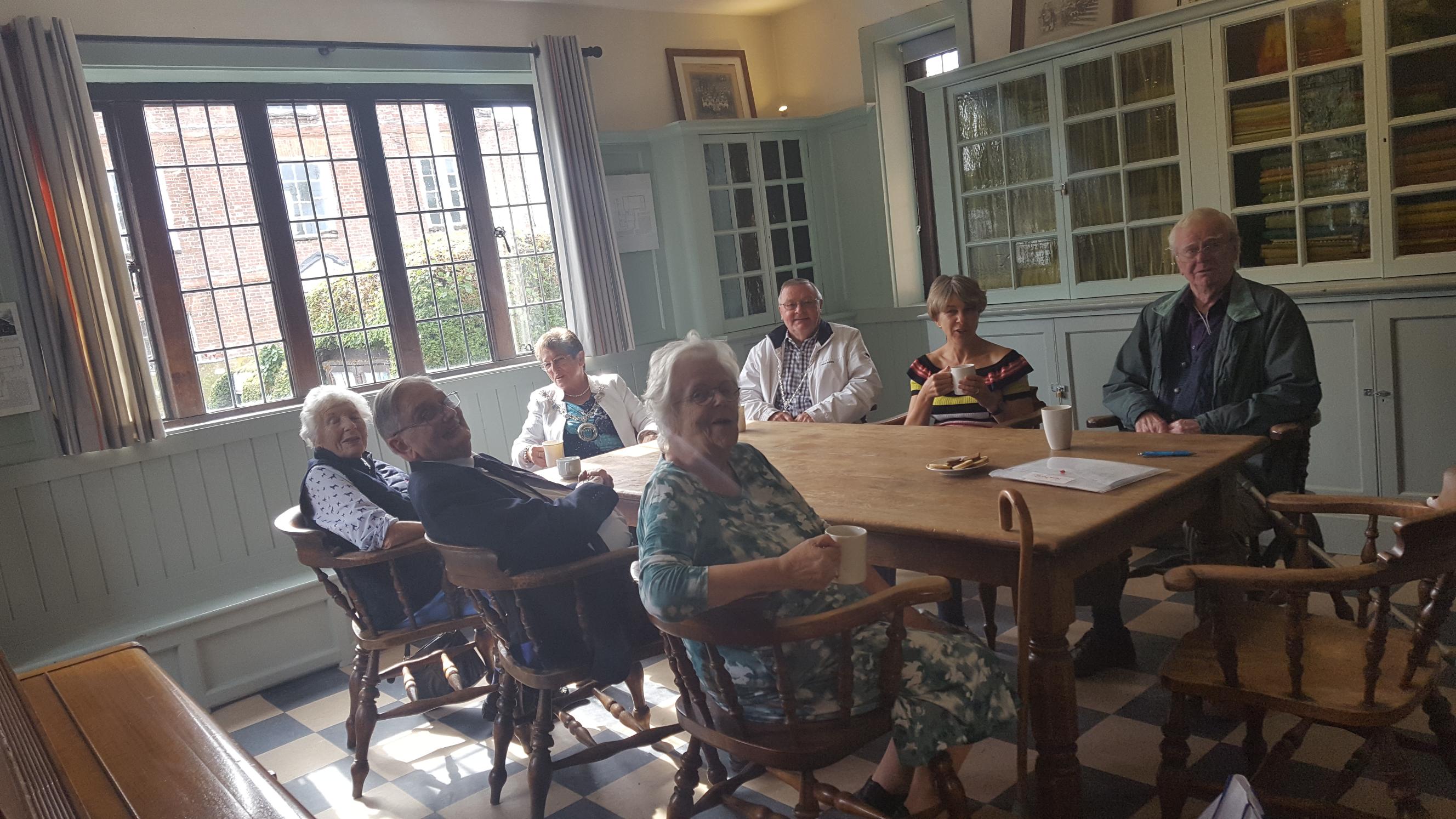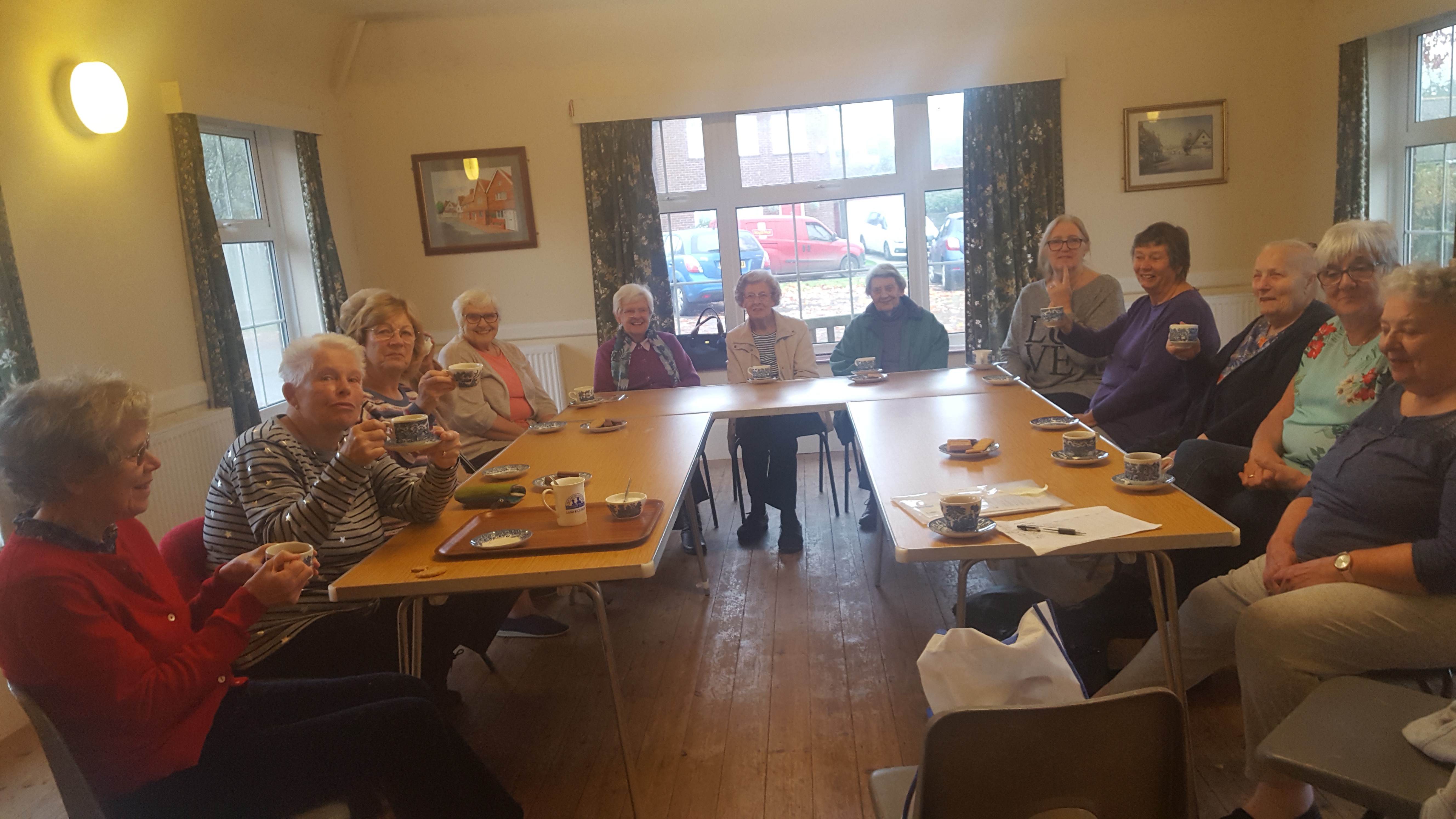 Friends against scams
We are inviting" Friends against Scams " to come along to some of the Pop ups in July 2019.
They are National Community Bankers from Nat West Bank who give free talks and are in partnership with National Trading Standard . These include information on doorstep, online and telephone scams .
We think this will be interesting and useful. The dates are listed below and anyone is welcome to come along (just let Sue Larken know for numbers) or if you know of anyone who would benefit please let them know .
For more information please contact Sue Larken or for venue address please see details above.
There is one more talk planned at Dunton Green 1:30-3;30 pm Wed 9th October.