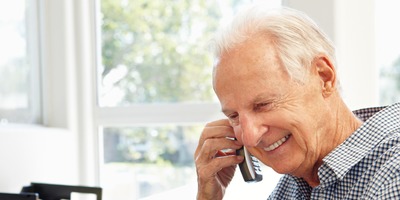 Donating through your salary is a simple way for you to support Age UK Sevenoaks & Tonbridge.
Known as Give As You Earn, it means that we receive a regular gift which allows us to plan our work more effectively.
Your donation is made before any tax deductions which mean it costs you less. For example, if you donate £10, it will only cost you £8. If you are a higher rate tax payer it will cost £6. The table below illustrates this further.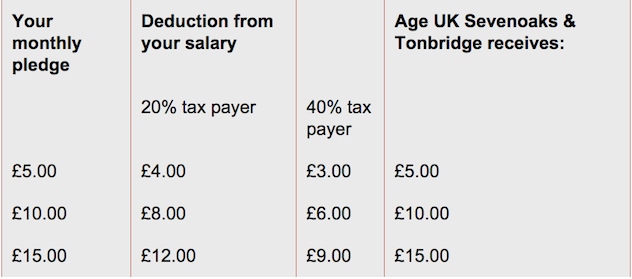 If you would like to support Age UK Sevenoaks & Tonbridge in this way ask your payroll department for a Payroll Giving Form and they will set everything up for you.
If your employer does not have a Payroll Giving scheme in place, why not ask them to set one up. They can get further details from: https://www.gov.uk/payroll-giving
Your support will help us continue to provide services to improve the welfare of those in later life in areas in and around Sevenoaks and Tonbridge.