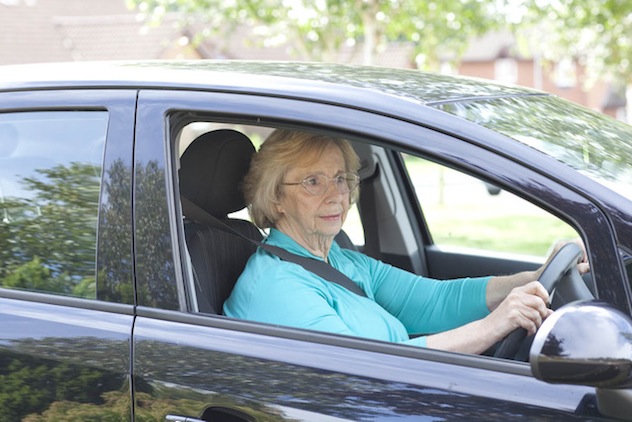 If you can spare a few hours a week and would like to be part of our organisation then we have a variety of different volunteering opportunities that have become available.
All roles are subject to references and a DBS check.
For more information regarding any of these volunteering positions please contact the Sevenoaks office by email or phone on 01732 454108.
All roles
We are looking for volunteers over-18
You should be interested in older people and maybe in disability and social care issues
You must be good at listening as well as talking to other people
We require references and a criminal record check (DBS); we can organise this for you
All roles are indoors
Stepping out volunteer organizer
AgeUK, Sevenoaks is seeking a volunteer to fill the important post of:-
Organiser of Stepping Out, a well supported afternoon exercise and social group which meets at The Hollybush Day Centre, Hollybush Court, Sevenoaks every Friday afternoon and which has been providing supervised exercises, tailored to the needs of the older members of the community and led by qualified instructors, for over twenty years. The hour of exercises is followed by refreshments and a quiz, occasionally a talk or other special feature. The meeting lasts in total for two hours.
The Organiser is responsible for organising and managing the weekly meeting. In particular:
maintaining and updating the weekly spreadsheet
preparing and co-ordinating the transport logistics
liaising with four volunteer drivers
liaising with the Day Centre Manager
being present on Friday afternoon to manage the meeting
to supervise the tidying of the Day Centre to ensure everything is left secure after the meeting.
This appointment would suit a retired business professional seeking an interesting and rewarding voluntary part time occupation. This could be a job share role.
Applications in writing, phone or email to:
Gillian Shepherd-Coates, Chief Officer, Age UK Sevenoaks & Tonbridge, The Old Meeting House, St John's Road, Sevenoaks, TN13 3LR
Tel: 01732 454108
Email: gill@ageuksevenoaksandtonbridge.org.uk
Volunteer Drivers required for Tonbridge Day Centre
Drivers are required for our Tonbridge Day Centre at Town Lock House, Lockside, Tonbridge, Kent TN9 1EA. The role is to collect Day Centre clients from their homes in the Tonbridge, Hadlow and Hildenborough area and take them to the Day Centre and return them home later in the afternoon. Please contact the Sevenoaks office by email or phone on 01732 454108.
mileage paid at 45p per mile
DBS check will be carried out
References are required
Edenbridge Day Centre Volunteer required
We need a volunteer at the Edenbridge Day Centre at Four Elms Road, Edenbridge TN8 6BY to assist with serving teas, coffees and lunch and general help on Tuesdays or Thursdays. A DBS check will be carried out and references are required. Please contact the Sevenoaks office by email or phone on 01732 454108.
Fundraising volunteers
We are looking for fundraising volunteers to assist with all aspects of fundraising, for example in the local/community, fundraising bids, lending a hand at fundraising events or helping out in the office with admin support for fundraising.
Driving and access to a car desirable but not essential. Fundraising skills are not essential. Willingness to help out at occasional events (which could be very flexible) or helping to organise things at the office end is much more important.
Day Centre assistants
Helping out in one of our day centres for older people in Edenbridge or Tonbridge. You can help out one or more days a week. Tonbridge is open Tuesdays, Thursdays and Fridays. Edenbridge is open Tuesdays and Thursdays.
You need to be willing to help organise activities, serve lunch, make tea/coffee and help wash up. You don't have to do all of these things; the most important thing is to be sociable and willing to chat with the older people attending the day centre.
You must be able to get to one of our day centres. If you need support yourself, it must be minimal.
Postural Stability class volunteer
We are looking for someone to help out at our Postural Stability class in Tonbridge. Postural Stability is an exercise class for older people to help prevent falls.
We are looking for someone to help put chairs out and assist Sue (the tutor) in the class, keeping an eye on everyone. Sometimes there are quite a lot of people in the class. Also making teas and coffee if our other volunteer is not around. It's on Monday morning 9.45am – 12.15pm.
This would suit someone who understands the importance of exercise in staying healthy but you do not need to be a keep fit fanatic! You do not need any qualifications.
Lunch Club helpers
We are looking for helpers for our lunch clubs. We need cooks and helpers to help serve and wash up etc.
There are lunch clubs in Bessels Green, Dunton Green, Fordcombe, Kemsing, Otford, Riverhead, Tonbridge, Westerham and Woodlands. Some of these lunch clubs are monthly like Tonbridge and others are weekly. They all welcome volunteers. If any of these are convenient for you, we can put you in touch.
Our lunch clubs provide an opportunity for older people, some of whom may be lonely, to have a hot meal and some company. We are looking for people who understand the importance of socialising and eating well. You do not need any qualifications.
Information & Advice volunteers
We are looking for volunteers to visit older people, many of whom are housebound. Your main role would be to help them and their families complete forms and to give them any other information about services that may help them.
You need to be able to give up one day a week (or more if you wish). The morning will be spent visiting an older person in their own home and helping them (and maybe their family) to fill in forms. Usually these are for health and disability benefits. Sometimes it will be helping them apply for housing benefit, council tax reduction, pension credit or a disabled parking permit or checking that they are getting all the benefits that they are eligible for. The afternoon will be spent back in the office writing it up and completing accompanying paperwork.
This is a challenging role but full training will be provided. We are looking for people who like face-to-face contact (it is not phone or email-based). You must have empathy for people's situations. You must be willing to listen and give people time but not get bogged down. Therefore you must be able to manage your time effectively.
You need to be comfortable with filling in hard-copy forms and you will need to write them up. You need to be able to spell and have good grammar. You need to be thorough but also sympathetic.
Ideally you need to be able to drive and have access to a car as many people live in surrounding villages or countryside. However this may be negotiable. Travel expenses can be re-imbursed (we have a mileage rate). Could be based in Sevenoaks or Tonbridge.
Befriending volunteers
The Sevenoaks branch of the West Kent Befriending Service are recruiting volunteers for this important work. Are you good with people, able to listen, befriend, encourage and passionate about older people overcoming loneliness? - then we are looking to you to help us meet the increasing demand for our befriending service.
We meet lonely older people in their homes to ensure that they have regular contact with somebody who wants to be friends with them. You would be assigned to one person who you would meet regularly during the day, probably once a week. The actual times would be agreed between your self and the person you are befriending.
All our volunteers will need 2 references, not family, and be subject to a DBS check.
If you would like an application form or wish to have more information please contact Guy on:
befriending@ageuksevenoaksandtonbridge.org.uk.
Receptionists
From time to time we have vacancies for volunteer receptionists in our offices. We are looking for people who can do one morning a week or one afternoon a week. Our offices are open Monday to Friday 10am to 4pm.
You would be helping people with their enquiries either coming into our offices or on the phone. Sometimes this may mean answering their enquiries; sometimes it may mean taking messages for our staff.
No specific qualifications are required but you must have a reasonable level of education and a willingness to learn what we do. You must be able to get to the office from where you live. It is desirable that you know how to use a computer.
This is suitable for older people or people seeking work and interested in disability, social care or older people's issues. You need to be good at talking to people, listening and working with a team. You will be doing reception duties and admin tasks
Trustees
Age UK Sevenoaks and Tonbridge are looking for Trustees. Charity Trustees are the people who serve on the governing body of a charity. They use their personal skills and experience to ensure that Age UK Sevenoaks and Tonbridge is solvent, well run, efficient and delivering its charitable outcomes.
The Trustee role can be very rewarding and enjoyable offering an opportunity to serve the community whilst learning new skills. Please contact Gillian Shepherd-Coates on 01732 454108 for further details.
Other opportunities
If you cannot see anything suitable, you may wish to consider other organisations that help older people. There are Age UKs or Age Concerns in Swanley, Gravesend, West Malling, Tunbridge Wells and East Grinstead; we can give you contact details if you need them
There are also other organisations who welcome volunteers. Your local Volunteer Centre can tell you who else is looking:
Sevenoaks Tel: 01732 454785 Email: volunteering@imago.community
Tonbridge Tel: 01892 530330 Email: volunteering@imago.community