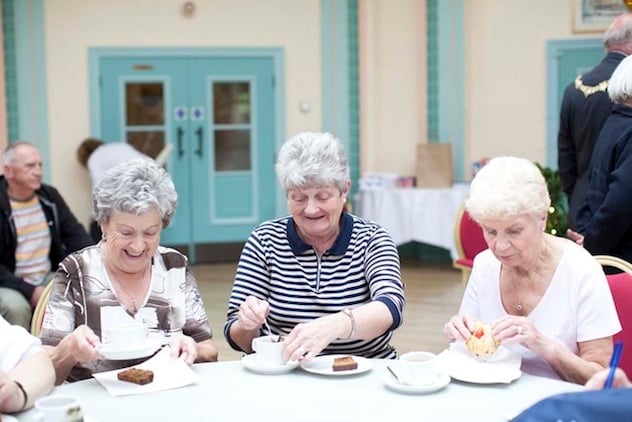 We urgently need volunteers at the Tonbridge Town Lock Day Centre at Town Lock House, Lockside, Tonbridge, Kent TN9 1EA. The Day Centre is open Tuesdays,Thursdays and Fridays and volunteers can choose hours to suit.
We need a volunteer at the Edenbridge Day Centre at Four Elms Road, Edenbridge TN8 6BY on Tuesdays or Thursdays, hours to suit.
If you enjoy being sociable and chatting to people then this could be the role for you. You need to be willing to help organise activities, serve lunch, make tea/coffee and help wash up but you don't have to do all of these things. You can help out one or more days a week. Tonbridge is open Tuesdays, Thursdays and Fridays. Edenbridge is open Tuesdays and Thursdays. Click here for further information on our Day Centres.
You must be able to get to one of our day centres. If you need support yourself, it must be minimal.
A DBS check will be carried out and references are required. Please contact the Sevenoaks office by email or phone on 01732 454108.