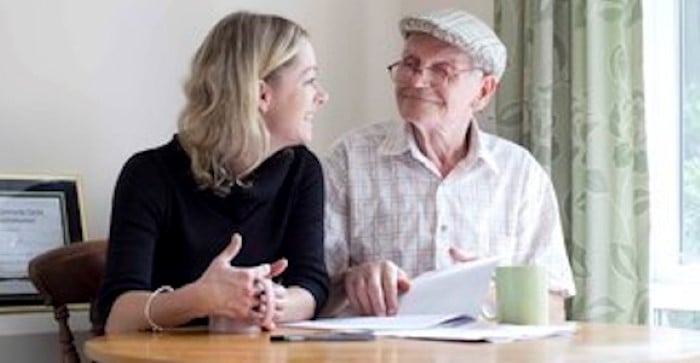 To continue our vital work across the Sevenoaks and Tonbridge areas, we need a team of dedicated people to help promote independence, choice and opportunity for people in later life.
We currently employ paid staff and volunteers who are working hard to provide essential information and advice to older people as well as important support services.
If you are interested in one of our vacancies please read the job specification and send us an email with your cv and a covering letter explaining why you are suitable for the vacancy.
Age UK Sevenoaks and Tonbridge are committed to being an equal opportunities employer and we welcome diversity in our workplace.
Please note that as a charity that works with vulnerable people, some of our posts require you to complete a Disclosure and Barring Service (DBS) check before a formal offer of employment can be made.
Please click here for Privacy policy for staff, trustees and role holders.
Current Vacancies
Care Assistant position (for Age UK Tonbridge day centre at Townlock)
We are looking for a Part-Time Care Assistant to work at our Tonbridge Day Centre, three days a week, to support the centre manager with caring for older clients including:
meeting personal needs of clients
assisting with the distribution of meals
helping to engage the clients in meaningful/stimulating activities.
This is a permanent, part-time position.
Days of work are Tuesday, Thursday & Friday - for 7 hours/day (21 hours/week)
Salary from £8/hour depending on experience.
The post is subject to an enhanced DBS check.
If you are interested please contact our office on 01732 454108 or email office@ageuksevenoaksandtonbridge.org.uk with your CV and request an application form.
Finance officer/Bookkeeper
Full-time - £18,000 to £22,000 per annum
Location: Age UK Sevenoaks office.
Purpose of Post: To be responsible for the finances of the organisation – all bookkeeping, banking, VAT and reporting requirements both for management and statutory purposes. Responsible to Chief Officer.
If you are interested in applying for this post please contact the Sevenoaks office on 01732 454108 or send your CV to office@ageuksevenoaksandtonbridge.org.uk.
Closing date for applications is 1st March 2019.
Please click on the link below to download full details of the post.