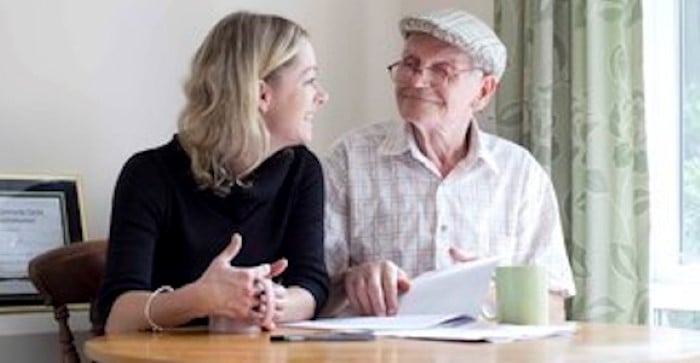 To continue our vital work across the Sevenoaks and Tonbridge areas, we need a team of dedicated people to help promote independence, choice and opportunity for people in later life.
We currently employ paid staff and volunteers who are working hard to provide essential information and advice to older people as well as important support services.
If you are interested in one of our vacancies please read the job specification and send us an email with your cv and a covering letter explaining why you are suitable for the vacancy.
Age UK Sevenoaks and Tonbridge are committed to being an equal opportunities employer and we welcome diversity in our workplace.
Please note that as a charity that works with vulnerable people, some of our posts require you to complete a Disclosure and Barring Service (DBS) check before a formal offer of employment can be made.
Please click here for Privacy policy for staff, trustees and role holders.
Current Vacancies
Mini-bus Driver Edenbridge Day Centre
We are looking for a part time mini-bus driver for the Edenbridge Day centre to transport clients to/from the Day Centre and for activities.
part time for 8 hours per week
holiday and sickness relief cover available
must have D1 driving license
DBS check and references will be required
If you are interested please contact our office on 01732 454108 or email office@ageuksevenoaksandtonbridge.org.uk with your CV and request an application form.
Independent Living Support Workers
Support workers required to assist older people with shopping, laundry, light housework, outings & companionship in their own homes.
Own transport essential - mileage paid between clients.
Flexible hours to be arranged to suit.
The post is subject to a DBS check.
If you are interested please contact our office on 01732 454108 or email office@ageuksevenoaksandtonbridge.org.uk with your CV and request an application form.
Part-time Catering Assistant/Cook
We are looking for a part-time Catering Assistant/Cook to assist with the provision of catering for up to 60 older people attending for day care on a Thursday and Friday 5 hours a day (10 hours per week)
Minimum starting salary of £9/hour dependent on experience

The post holder will:
Assist with cooking meals and the preparation of vegetables, meat dish, desserts.
Assist with the ordering of supplies
Assist the Chef at all times as requested.
Assist with serving meals.
Assist with the cleaning as per Daily Cleaning Schedule and help to maintain cleaning schedules and update lists, temperature charts for fridge freezers & stock lists.
Put washing on at the end of the day and fold washing in the morning and put away.
Holiday/sickness relief cover
Any other duties as requested by the chef or the Day Centre Manager.
The post would be subject to references and DBS check.
If you are interested please email office@ageuksevenoaksandtonbridge.org.uk with your CV and request an application form.
One You-Your Home Co-ordinator - 2 posts
Full-time – fixed term contract - £23,000 per annum
Job Information
Purpose:
To work as an integral member of the One You service to support GP Surgeries in work with principally with older people, to connect health and housing issues and provide proactive support in facilitating housing and health solutions that promote independence and reduce isolation.
You will provide a person centred service to promote psychological, social and physical well-being by facilitating access to a range of housing, community based health, social care and voluntary sector services.
To be able to create a network of community links to support knowledge of services and initiatives.
To work closely with Private Sector Housing, Sevenoaks District Council &/or Tonbridge & Malling Borough Council to promote and access significant funding provided via the Better Care Fund.
To work closely with the Health and Housing coordinators based in hospital and take the lead when patients have been discharged.
Key Responsibilities:
Working as part of the wider One You Kent and Age UK Sevenoaks and Tonbridge, this service will provide an efficient and effective model of coordinated care that will seek to prevent and reduce avoidable attendances at GP surgeries and A&E departments.
By working with the patients within targeted GP surgeries in the area and or with carers and families you will complete an action plan that identifies needs and requirements required to help support the patient. You will look into any issues raised by the patient and help find the best way forward, offering options, undertaking any signposting or support and making referrals agreed to professional agencies and organisations.
To undertake home visit as required, conduct a home environment assessment and provide information, advice and guidance to enable clients to identify the barriers they face living independently and to make choices about possible solutions in accordance with the requirement of stakeholders and funders.
Provide housing support, health promotional advice and information ensuring this is relevant and up to date including Council funded adaptions, community equipment, simple aids for daily living and assistive technologies.
To use resources effectively by managing own workload to maximise the benefit of the service to the individual.
To assess an individual's ability and risk to proactively work towards resolution through self-management.
Clearly explain the remit of the service to a range of clients and other professionals as appropriate.
To work at times as a lone worker being aware of the Lone Working Policy and making full use of the equipment provided to staff for the use of lone working.
To receive information by verbal and written means and relay relevant personal data as applicable with an emphasis on the Age UK code of conduct and Data Protection policies.
Be able to respect a client's individuality, their environment and maintain dignity and confidentiality at all times.
To investigate and respond to client enquiries and complaints ensuring that timescales are met in line with key performance indicators and complaints policy.
Ensure accurate records both paper and electronic are maintained to evidence compliance with the service specification, commissioner requirements and internal and external key performance indicators, forming part of our continued performance programme and ensuring confidentiality at all times.
To liaise with external bodies and attend meetings as required reviewing, checking and updating the progress of client cases ensuring that One You – Your Home service is well represented.
Implement effective safeguarding practice for vulnerable adults and children in accordance with local authority and Age UK policies, guidance and protocols.
Liaise promptly with colleagues, partner agencies and other stakeholders regarding safeguarding, welfare and risk concerns in accordance with Age UK's policy.
To implement relevant Health and Safety Policy and Procedures, ensuring that all practices and procedures are undertaken in accordance with providing a healthy and safe working environment for staff and clients.
To identify personal development needs and action where appropriate. To attend mandatory training, including One You Kent training and relevant training as requested. Participate in customer reviews and team meetings.
Implement Age UK's Equal Opportunities Policy as an integral part of all duties and observe the letter and the spirit of the policy at all times.
To undertake such other duties as are appropriate to meeting the responsibilities, policies and procedures and whenever reasonably instructed, which may include working outside normal working hours.
If you are interested in applying for this post please send your CV to office@ageuksevenoaksandtonbridge.org.uk