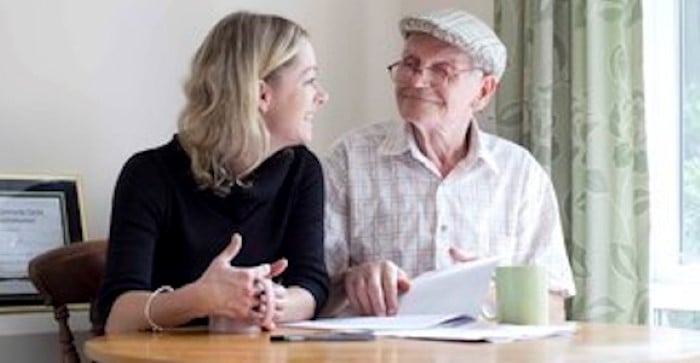 To continue our vital work across the Sevenoaks and Tonbridge areas, we need a team of dedicated people to help promote independence, choice and opportunity for people in later life.
We currently employ paid staff and volunteers who are working hard to provide essential information and advice to older people as well as important support services.
If you are interested in one of our vacancies please read the job specification and send us an email with your cv and a covering letter explaining why you are suitable for the vacancy.
Age UK Sevenoaks and Tonbridge are committed to being an equal opportunities employer and we welcome diversity in our workplace.
Please note that as a charity that works with vulnerable people, some of our posts require you to complete a Disclosure and Barring Service (DBS) check before a formal offer of employment can be made.
Current Vacancies
Day Centre Senior Care Assistant/Team Leader
We are looking to recruit a Senior Care Assistant/Team Leader to work across our Day Centres in Edenbridge and Tonbridge - 23 hours per week from £10.50/hour
2 days at our Edenbridge Day Centre - Tuesday and Thursday (8 hours per day)
1 day at our Tonbridge Day Centre - Friday (7 hours)
The role would involve supervising other care staff and volunteers, administrative duties and being the main point of contact for the Edenbridge Day Centre as well as caring for older clients and their needs; including meeting personal needs of clients, assisting with the distribution of meals & helping to engage the clients in meaningful/stimulating activities.
The post is subject to an enhanced DBS check.
If interested please email office@ageuksevenoaksandtonbridge.org.uk with your CV and request an application form.
Part-time Catering Assistant/Cook
We are looking for a part-time Catering Assistant/Cook to assist with the provision of catering for up to 60 older people attending for day care on a Thursday and Friday 5 hours a day (10 hours per week)
Minimum starting salary of £9/hour dependent on experience

The post holder will:
Assist with cooking meals and the preparation of vegetables, meat dish, desserts.
Assist with the ordering of supplies
Assist the Chef at all times as requested.
Assist with serving meals.
Assist with the cleaning as per Daily Cleaning Schedule and help to maintain cleaning schedules and update lists, temperature charts for fridge freezers & stock lists.
Put washing on at the end of the day and fold washing in the morning and put away.
Holiday/sickness relief cover
Any other duties as requested by the chef or the Day Centre Manager.
The post would be subject to references and DBS check.
If interested please email office@ageuksevenoaksandtonbridge.org.uk with your CV and request an application form.