Computer training and support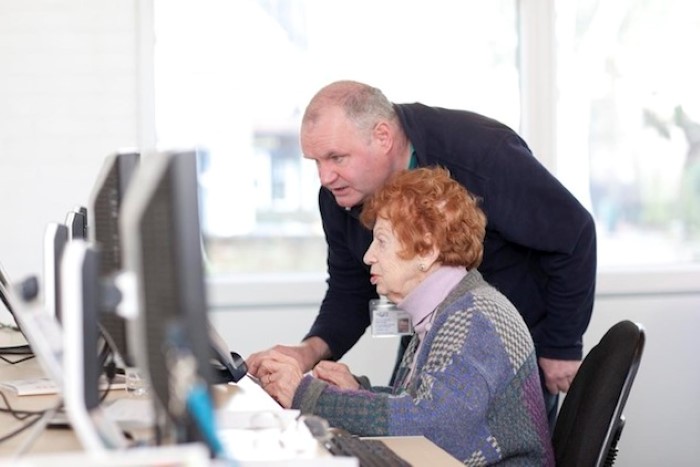 Many people are daunted by the thought of using modern technology. Whether a complete novice or more experienced we are here to help. At our computer learning centres we offer a wide range of one to one training in all aspects of computing.
We can help you with the following:
How email and Skype can help you stay in touch with family and friends.
How the internet can help you research an interest.
How to shop online safely.
How computers might help you take a more active role in your clubs or societies.
How to understand the latest versions of Windows.
How to use iPads and tablets.
We also offer:
Home tuition
Computer, printer and broadband setup
If you'd like to know more about the services please contact us on 01732 454108 or contact us and we'll be in touch.
***Scam Alert***
Please, please be aware that there are a number of scams around at the moment. Someone will ring you and purport to be from Microsoft or BT Technical team and will tell you your anti virus is not sufficent or your PC is slow and can be 'fixed'. They then take remote access to your computer - this is highly dangerous as your privacy or financial details could be hacked into. The legitimate companies will NOT ring you about these issues so if anyone does:
Tell them you know it's a scam
Tell the police, by calling 101 or reporting it with your local force online
Don't allow remote access (this means they will ask you to access your computer over the internet)
Don't buy their products