Each year Age UK Sevenoaks & Tonbridge provides specialist advice to many hundreds of people on a range of subjects. Local Information Packs which you can download and print out can be found on our Local information packs download page. They cover Help at Home; Health & Wellbeing; Memory Loss & Dementia; Care Agencies; Housing; Social Activities; Care Homes; Money Matters; Legal Advice; Transport, Travel & Leisure.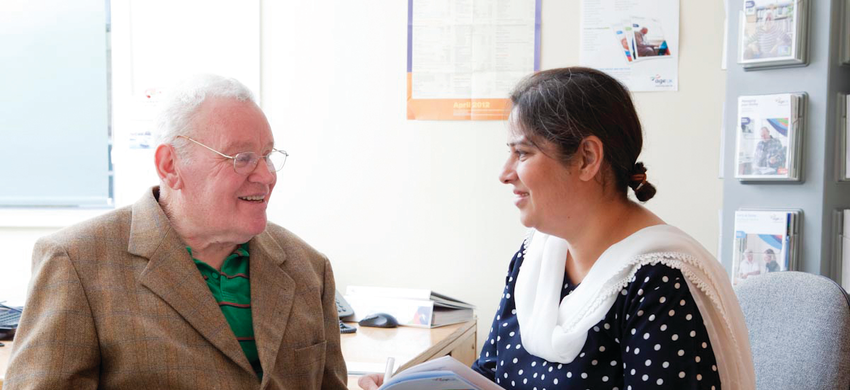 Age UK Sevenoaks & Tonbridge is authorised by the Secretary of State for Work & Pensions to act as an "Alternative Office" for the Department of Work & Pensions. This means we can help you fill in forms (visiting you if necessary) but the decisions are still made by the Department of Work & Pensions.
Age UK Sevenoaks & Tonbridge holds the Advice Quality Standard for information and advice (general help).

Appointments can be made to visit our Sevenoaks or Tonbridge offices or for us to come and visit you.
Please contact us today.
We are here to help with . . .
Any person may be eligible to receive financial support from the government or council, depending on their circumstances. The benefits available include attendance allowance, carer's allowance, pension credit, housing benefit and council tax reductions.

Having access to the right information makes the world of difference when making a decision. We can provide information and advice to ensure you make the right choice when it's time to consider your living arrangements.
Community Care is the term given to the help that older people and their cares get from Social Services to help them stay independent at home.

Sevenoaks and Tonbridge Age UK aim to help you find solutions to problems that you are facing. We will help you find the correct information, or take the right course of action, and we will be there to support you through any difficulties.
Local government, council, groups and charities that can assist you.

There are a number of smaller clubs and groups in the Sevenoaks and Tonbridge districts that can provide information, advice and support to local residents.