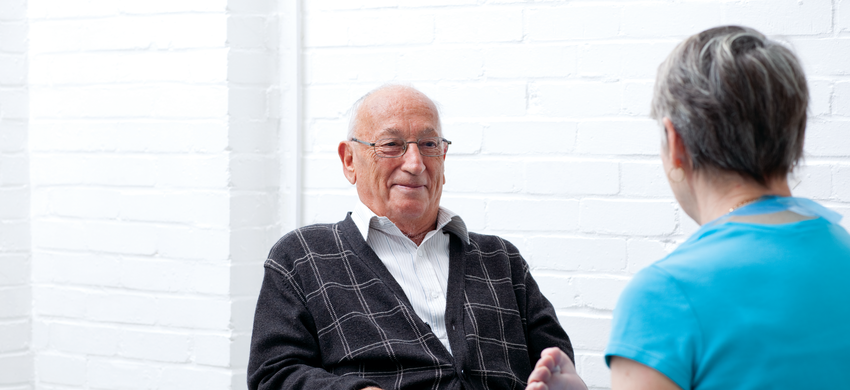 Other services available include chiropody, hairdressing, reflexology, postural stability classes, stepping out classes, toenail cutting. See below for further details.
Available at the Sevenoaks Hollybush centre:
Chiropody
Hairdressing
Reflexology
Postural stability classes
Stepping out classes
To make an appointment for any of the services please call Hollybush Court on 01732 741558. Location details are given on our contact us page.
Available at the Tonbridge office, Bradford street:
Chiropody on Mondays and Wednesdays
Toenail cutting on Tuesdays and Fridays
Postural stability class on Mondays
Please call the Tonbridge office for details on 01732 366100. Location details are given on our contact us page.
The "One You" Project
"One You" is a joint project between Age UK and local councils. We can help with things to do with improving health through housing such as getting adaptations. This might mean grab rails, moving beds, deep cleans and de-cluttering where it might prevent you being admitted to hospital or make it easier for you to be discharged from hospital. Our staff will carry out an "Environmental Home Assessment". This is similar to the sort of assessment that might be carried out by an Occupational Therapist from Social Services. Once we have identified what adaptations could be made, we will work closely with Social Services Occupational Therapists and the council's Housing Department (where appropriate) to carry out the adaptations. If you need help paying for them then we will help you to apply for any grants which are available.
The "One You" Project may also be able to help with other things that "One You" do to improve health such as health checks, healthier eating/weight management, stopping smoking/drinking, mobility issues, sleep problems, stress reduction, diabetes, sexual health etc.
For further information please contact the relevant area coordinator below: