£1000 Grant from Localism Fund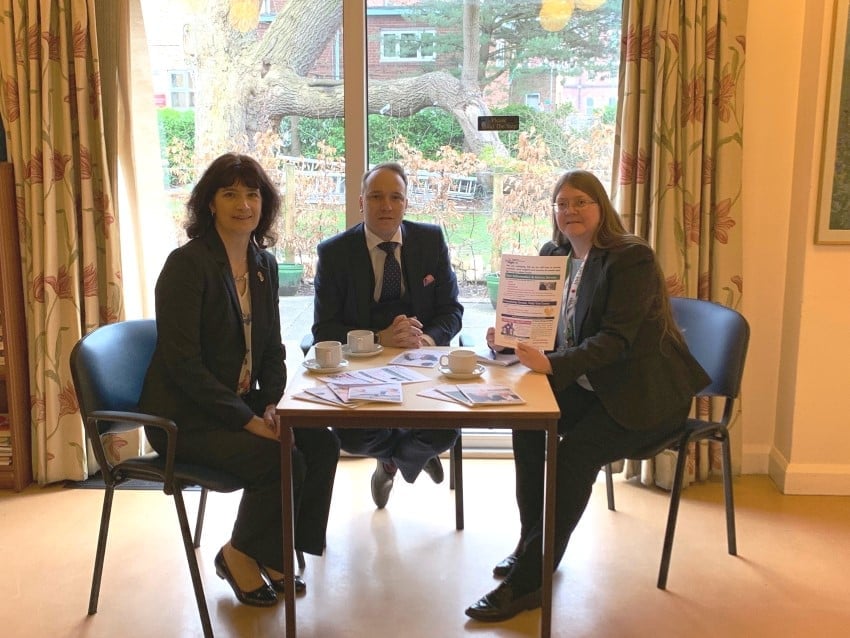 Published on 17 February 2019 08:30 PM
Earlier this week Age UK BRWF CEO, Sam Humphray, and Information and Advice Advisor, Jan Vale, met with the Leader of Wyre Forest District Council, Councillor Marcus Hart, following confirmation that Age UK BRWF has been successful in securing a grant of £1,000 from the Council's Community Localism Fund.
Speaking about the grant, Sam said;
"As a local, independent and self-funding charity, we are very grateful to Wyre Forest District Council's Community Localism Fund for its grant of £1,000 to help support current demand for Age UK Bromsgrove, Redditch and Wyre Forest's free Information & Advice service in the Wyre Forest.
Over the last twelve months, Age UK BRWF's Information & Advice service has handled over 7,300 enquiries (by phone and in person) supporting local older people across North Worcestershire - over £1m in benefit checks were successfully completed, putting more money into local people's pockets.
This grant from the Localism Fund will be used to support a short-term increase in staffing hours to help reduce the current waiting times being experienced by members of the Wyre Forest community, whilst the we seek to find additional sources of funding to meet the rising demand (and increasing complexity of 'need') for this free service.
Age UK BRWF could not do what it does without the involvement of the local community and we are very appreciative of this support. If anybody would like to find out more about our local services and/ or opportunities to 'Get Involved' (including fundraising and volunteering) then I would encourage people to please get in touch by calling us on 01527 570490 or by visiting our website www.ageuk.org.uk/brwf."