Age UK BRWF - Here to help you through the winter months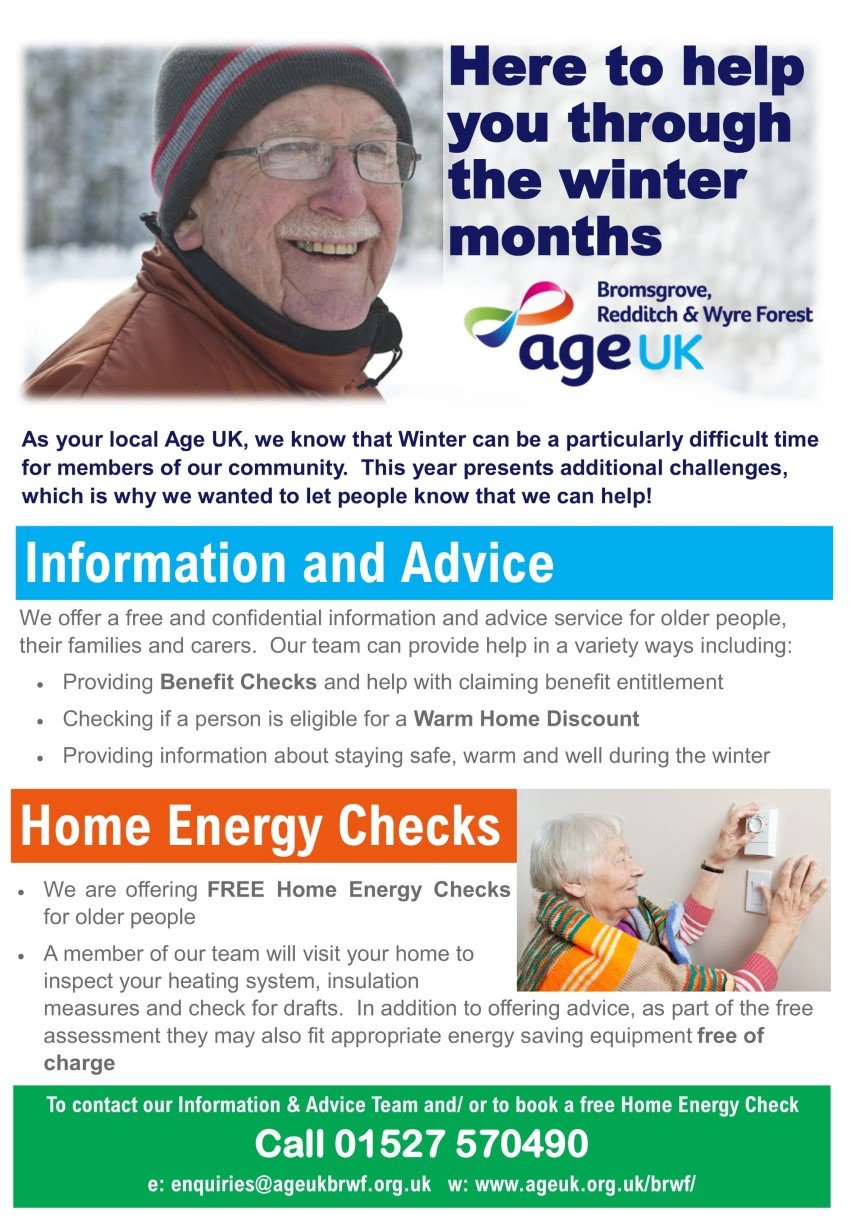 Published on 14 October 2020 12:04 PM
These are challenging times, but Age UK BRWF wants to ensure that the community of North Worcestershire knows that we are here to help!
Information and Advice
Our Information & Advice service supports people aged 50+, along with their families and carers, living in North Worcestershire. Our trained advisors offer a free and confidential information and advice service on a range of topics including social care, benefits and pensions advice, staying safe, warm and independent at home as well as support for carers. During these particularly difficult times we are encouraging people to contact us, so that we can check their entitlements and offer practical help and support.
Free Home Energy Checks
Ensuring your home is energy efficient can help you stay warm in winter. As part of our FREE Home Energy Check:
One of Age UK BRWF's handypersons will visit your home at a time that is convenient for you
During the free assessment they will check the temperature inside your home and whether there are any draughts. They will inspect your heating system and any insulation measures you have
Depending on the outcome of the assessment the handyperson will fit appropriate energy saving equipment, such as energy saving lightbulbs, reflective panels behind the radiator, socket timers and night lights free of charge
The handyperson will also offer you some practical tips on how you can save energy and keep you fuel bills down without compromising on the warmth of your house. They may also inform you of other Age UK BRWF services
Age UK BRWF - Here to help
To contact our Information & Advice Team and/ or to book a free Home Energy Check please call us on 01527 570490 or email enquiries@ageukbrwf.org.uk