Age UK BRWF's Information and Advice Service – We can help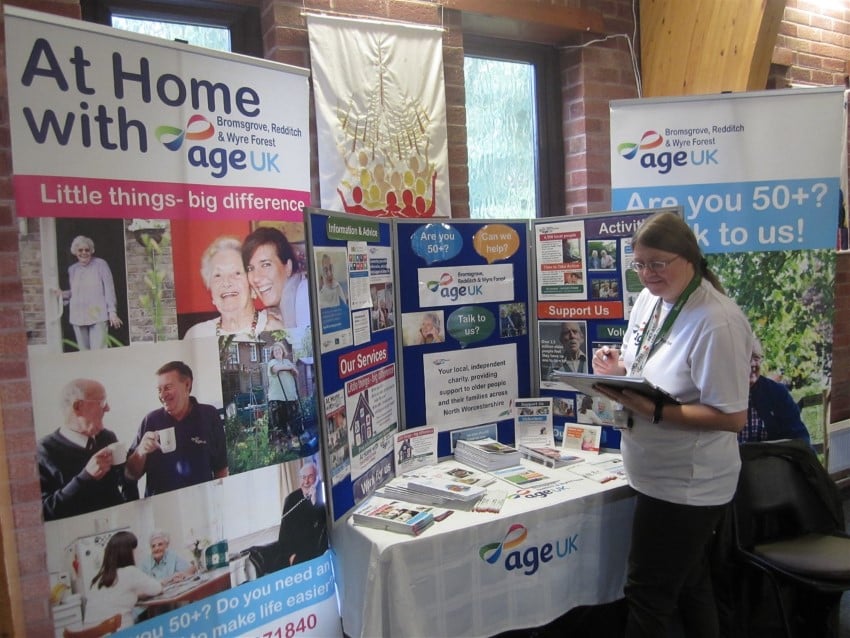 Published on 06 September 2020 04:40 PM
Life is currently restricted for all of us - concerns about money can make life harder and affect our health and wellbeing.
A recent report by the national Age UK team estimated that 1.6 million pensioners across the country are now living in poverty – the same report also identifies that almost £3.5 billion of benefits aimed at older people on low incomes (including Pension Credit and Housing Benefit) goes unclaimed each year.
As part of a questionnaire, that Age UK BRWF distributed on behalf of Bromsgrove Partnership Board at Sajid Javid's Pensioners Fair in February, only 4 of the 150 people that responded said that they were 'not' concerned about their finances in later life and being able to cope with 'life events' (including the rising cost of care). The Coronavirus crisis has further prompted people's worries with studies showing how the over 50s' health, finances and employment prospects have suffered in lockdown.
From 1st August many over 75s will also no longer receive their free TV Licence, unless they are receiving Pension Credit - for so many older people their TV is their 'lifeline'.
Age UK Bromsgrove, Redditch & Wyre Forest believe that there are many local older people that are 'struggling' or are 'just getting by' because they are not aware of the support that is available to them and/ or they are put off by the application process – which is why we want to let everyone know that our Information & Advice (I&A) service can help.
Age UK BRWF's I&A service supports people aged 50+, along with their families and carers, living in North Worcestershire. Our trained advisors offer a free and confidential information and advice service on a range of topics including social care, benefits and pensions advice, staying safe, warm and independent at home as well as support for carers. During these particularly difficult times we are encouraging people to come and talk to us, so that we can check their entitlements and offer practical help and support.
Whilst we had to adopt a telephone-based Information & Advice service during this initial phase of the crisis, we are in the process of implementing safety measures which will enable us to start re-instating Home Visits, along with booked appointments at our offices, for the most vulnerable in our communities.
So please get in touch with us by calling our Information & Advice team on 01527 570490 (Monday to Friday, 9am-4pm), or by visiting our website and let us see how we can help.