New Resistance Band Project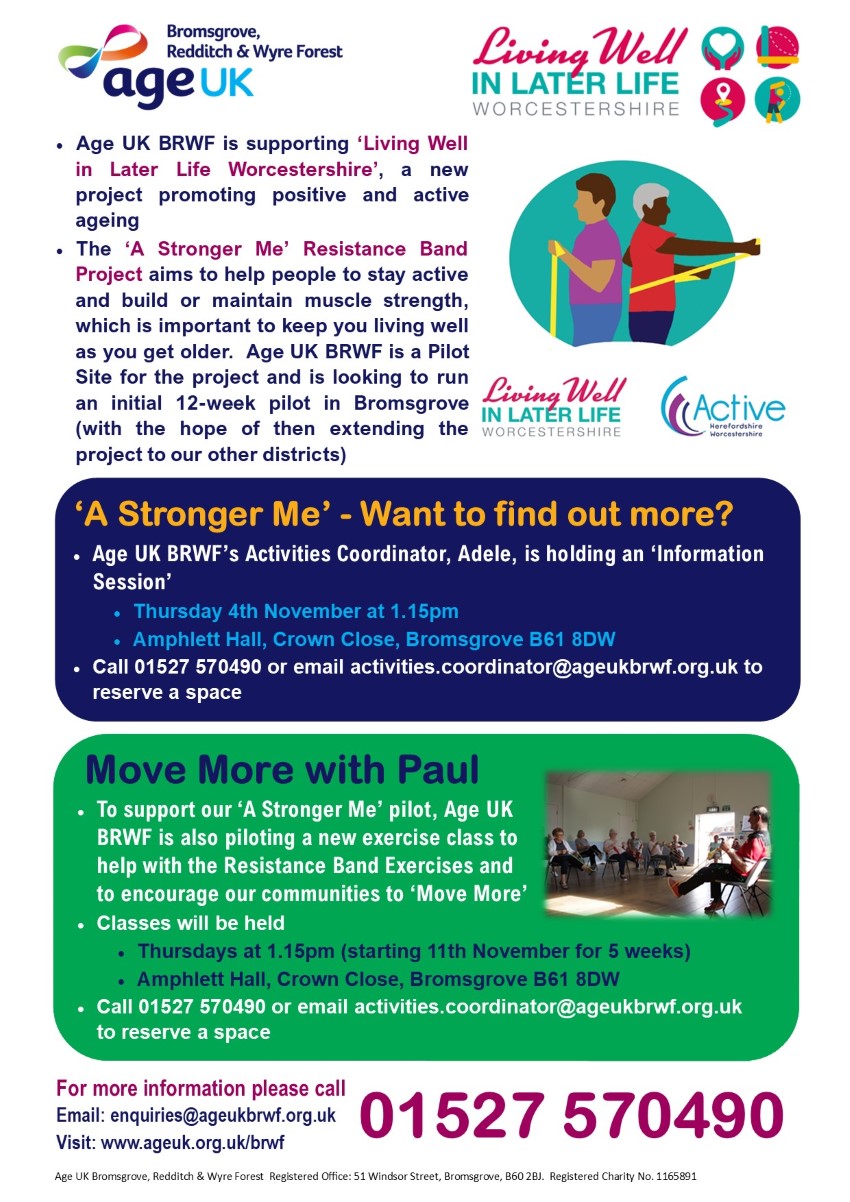 Published on 27 October 2021 10:12 PM
Age UK BRWF is pleased to be a Pilot Organisation for Worcestershire County Council's Resistance Band Project which is part of Living Well in Later Life Worcestershire, which is promoting active and positive ageing.
As part of the project we are launching an initial Resistance Band Pilot in Bromsgrove at the beginning of November, which is going to be supported by a pilot (5-week) 'Move More' exercise class at Amphlett Hall on a Thursday afternoon (1.15pm).
Keeping active and maintaining or building muscle strength as you get older can have a positive effect on both your mental and physical wellbeing. Research shows that we lose 1% of our muscle mass per year from the age of 55 onwards. As our muscle mass decreases so can our ability to complete the daily tasks that help us remain independent, which is why this project is part of a wider programme to keep the over 50s across the county moving.
To help keep everyone safe, there will be a maximum of 10 people for these Amphlett Hall sessions, so we are asking that anybody that is interested in taking part please contacts Age UK BRWF's Activities Coordinator, Adele.
Please call 01527 570490 or email: activities.coordinator@ageukbrwf.org.uk
Find out more about our Activities and Events
To find out more or book your place, call us on 01527 570490 or email: enquiries@ageukbrwf.org.uk