Try our Foot Care Service to help you to stay comfortable on your feet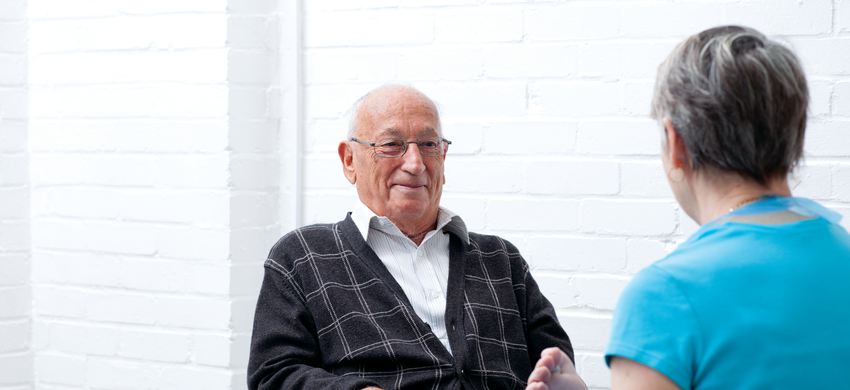 We often take them for granted, but our feet are so important for our mobility and general wellbeing. By taking routine care of our feet, serious problems can usually be avoided (as well as reducing the risk of trips and falls) however, activities such as simple nail cutting can often become more challenging as we age. It is important, therefore, that older people have access to affordable foot care services locally that meet their individual needs which is why Age UK BRWF offers a Community Foot Care service.
"Clients are so happy when they walk out of a foot care appointment with their toe nails no longer pressing agonisingly into the ends of their shoes. People leave saying that they feel as if they could go dancing, as if their lives have been transformed simply by having comfortable feet." Age UK BRWF Foot Care Assistant
If you are over 50 and in general good health, but are unable to manage looking after your feet then we are here to help! We are developing Community Foot Care services across North Worcestershire, where trained Foot Care assistants provide a basic toe nail cutting service (we currently have an established Community Foot Care service based at Amphlett Hall, Bromsgrove and at the Tulip Tree Centre, Kidderminster)
Accessing the Service
To access the service is simple. All you need to do is to obtain a referral form (which you can download or obtain directly from ourselves) and have the form signed/ stamped by your doctor or nurse to ensure the service is suitable for you. Once the form is returned to us we will contact you to arrange your first appointment.
Service Charges
This is a chargeable service. Your initial appointment will last approximately 30 minutes and there will be a one-off charge of £24. This includes:
A Personal Foot Care Kit which you will need to bring to every appointment
Advice and information pack on fitter feet
Footwear advice
After this, appointments will be charged at £12 per session and will generally last 20 minutes. Typically appointments will be arranged for every 8 weeks.
Find out more about our Foot Care Service
Contact us on 01527 871840 or email: enquiries@ageukbrwf.org.uk - we are here to help!
Other information you may find helpful
Related pages on our website
Related pages on other websites