LAPWING, standing for 'Live Art Practice Well-being Inspired Network Group' is an initiative inspired, managed and evaluated by Fay Blair.
The partnership led by Age UK Canterbury was supported by Kent Creative Arts CIC, and funded through Arts Council England with Canterbury City Council, NHS Canterbury & Coastal Clinical Commissioning Group and is supported by Kent County Council in addition to a number of 'in kind' funders.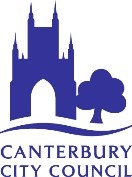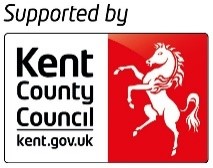 Download and view the LAPWING Evaluation Summary report here
The Project Aims
To enhance the capability, confidence and capacity of 30 of Kent's professional artists to improve the wellbeing of vulnerable people, especially older people
To promote dementia friendly, mental health alert activities within the community
To improve the well-being and social inclusion of some of Kent's vulnerable and older people
The project included the development and delivery of innovative training for creatives and a series of eight mentor-led programmes in Canterbury & Faversham Age UK day centres, Cranmer House sheltered housing scheme in Canterbury, and Barton Court Care Home in Minster, on the Isle of Sheppey.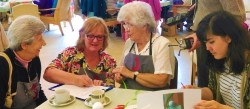 The project has also features an intergenerational aspect to the artists work, through the 'Talking Trees' project - engaging with 30 students from the Simon Langton Girls' Grammar School in Canterbury. The students helped to devise a self-guided tree trail in Canterbury's Westgate Gardens. They all took part in artist-led sessions with older people in Canterbury, including here at our day centre. This enrichment programme was developed in partnership with the school and Westgate Parks by Fay Blair.
LAPWING also featured work with Home-Start Canterbury & Coastal and the charity Rising Sun Domestic Violence & Abuse Service, leading a woman's art group.
More information about the aspects of the programme and related projects can be found below.
If you would like further information please contact Fay Blair: fayblair@hotmail.com