What help is available to older City residents?
Age UK City of London is the charity for older people in the square mile.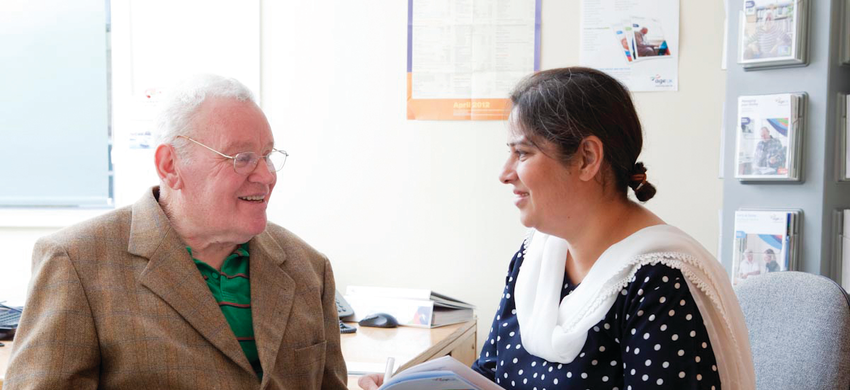 Our services support and enhance wellbeing and help build social connections so that people can enjoy growing older in this fantastic, vibrant city. Whether you are a City resident, or whether you work, volunteer or study in the square mile, the opportunities that we provide will enable you to maintain an active independent life, develop new friends and interests, be part of a community and make the most of living in the heart of London.
Emergency food parcels: if you live in the square mile, we can arrange for a delivery of emergency supplies such as food, toiletries and cleaning products. Call 0203 488 5191 7 days a week 9am – 9pm to speak to a volunteer.


Staying in touch: if you live alone or just need a chat from time to time, we can link you up with a volunteer who can give you a regular 'check in' phone call – just to make sure everything is ok. If you have internet access there are opportunities for a face to face chat with others who are experiencing the same issues. We have some social time at the beginning and end of our Zoom fitness sessions every Friday, and we also run an occasional 'pub' quiz as a fun way to socialise during lockdown.


Linking you up with the support you need: if you need help getting in touch with your local mutual aid group or other organisations that can help you, contact Alice.


Entertainment and cultural enrichment: we have a large selection of Audiobooks on CD which we can arrange to deliver or post to you on request. We will also be participating in an art project with the Barbican Centre during lockdown – there will be ways to get involved both on and offline. In addition we have compiled a list of a resources which you can access for free online, such as museum tours, theatre productions, art lectures and much more. You can take a look here.
To find out more about any of the above, please contact Alice Westlake at awestlake@ageuklondon.org.uk or on 020 7091 2593.
City connections & advice
Our sister charity Age UK East London runs the City Connections service in the square mile, providing lots of services for older people and their carers.

Information and advice to City residents is provided by Toynbee Hall.