What help is available to older City residents?
Age UK City of London is the charity for older people in the square mile.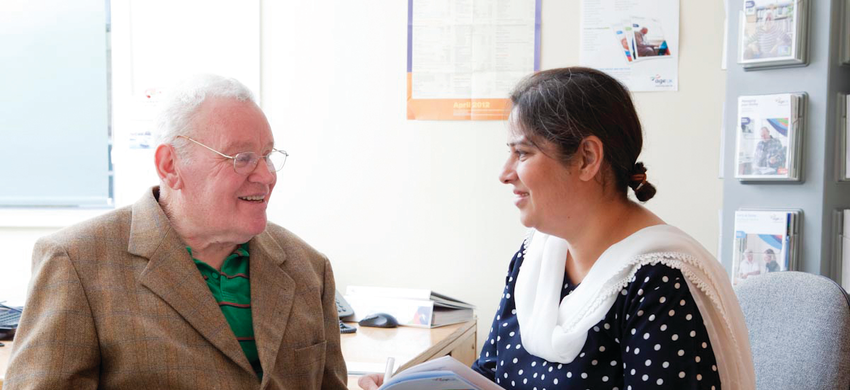 Our services support and enhance wellbeing and help build social connections so that people can enjoy growing older in this fantastic, vibrant city. Whether you are a City resident, or whether you work, volunteer or study in the square mile, the opportunities that we provide will enable you to maintain an active independent life, develop new friends and interests, be part of a community and make the most of living in the heart of London.
Keeping in touch with friends and neighbours: we have a small, friendly group who meet regularly at the Barbican Centre on a Wednesday afternoon. We call it our Golden Social group due to its proximity to Golden Lane estate. The group meets for tea, coffee, chat and activities such as film screenings and gallery visits within the Barbican Centre.


Linking you up with the support you need: whether you need some help getting online, help with food shopping or a referral to the local food bank, or help with the cost of transport to get your Covid jab, Age UK City of London can put you touch with organisations who can help.


Entertainment and cultural enrichment: all of our museum and gallery visits are on hold for the time being but that doesn't mean we can't meet together on Zoom. Our Art Discussion Group meets monthly on a Wednesday morning for a fun 1.5 hours chatting about art and life. Our virtual walking tours take place fortnightly on a Thursday afternoon and feature fascinating potted histories of everything from Tower Bridge to the architecture of the Barbican estate.
To find out more about any of the above, please contact Alice Westlake at awestlake@ageuklondon.org.uk or on 0203 488 6884
City connections & advice
Our sister charity Age UK East London runs the City Connections service in the square mile, providing lots of services for older people and their carers.

Information and advice to City residents is provided by Toynbee Hall.