Below is a full list of our upcoming fundraising events and more information about how you can organise one of your own.
At Age UK Faversham & Sittingbourne, we always try to have a range of events and activities to suit every taste.
Please drop back from time-to-time to see what's going on.
Can't find what you want? Maybe you could host your own event for us? Read on below...
Organise your own event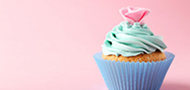 If you would like to help us to raise some vital funds to help support our services and deliver help to older people in the areas we cover, there are lots of ways you can help.
If you would like to organise an event there's lots of things you could do. Here are a few examples to get you started.
A bake sale
A sponsored event - such as a walk or run
A dress down day at work
A pub quiz
There's plenty more things you could do and if you have a creative idea you would like to share with us, please don't hesitate to contact us about it!