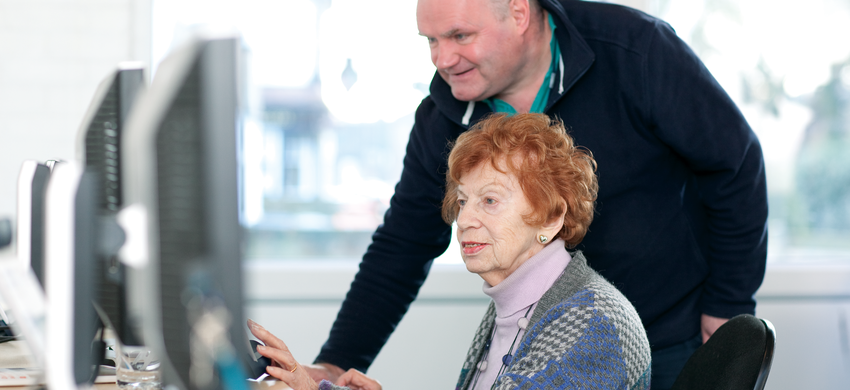 Age UK Faversham & Sittingbourne couldn't operate without our fantastic volunteers. If you some time to spare, you could be part of our wonderful growing team.
Why volunteer?
Volunteering is a great way to meet new people, learn new skills, and support the work we do in the community.
Who can volunteer?
Almost anyone can be a volunteer. We have a wide range of roles which suit different people and different skills.
How much time do I need to give?
It depends on the volunteer role you are interested in. Some people give an hour a week, other people do more.
View and download your Volunteer Handbook.

View and download our volunteer policies.
What else you can do to support us
Donate to Us

Age UK Faversham and Sittingbourne is local independent charity and relies on donations and grants to continue its operations. Every donation is greatly received, large or small. Find out more about ways that you can make a difference.

Get your colleagues involved

Could you talk to your colleagues or your employer about how you can support us? We have lots of ideas for how organisations can get involved, including sponsoring an event, making us Charity of the Year, or donating equipment.