Community Services summary
Age UK Faversham and Sittingbourne offer a wide range of services for people over 50 in the Faversham, Sittingbourne and Teynham areas from bathing to befriending.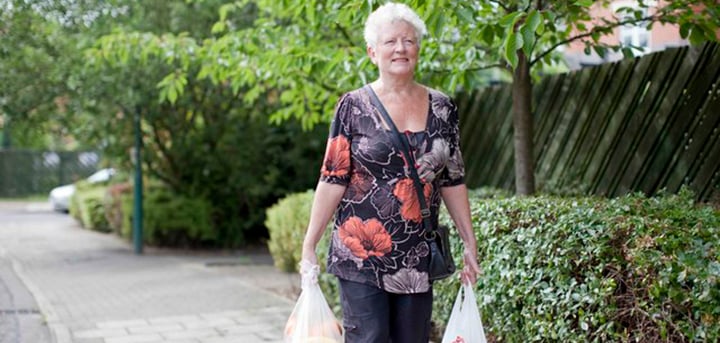 Please find an overview of our community services below. For more information on each of the services, you can contact us using the details listed at the bottom of the page.
Our Hands 2 Help service aims to support you to remain as independent as possible in your own home by assisting with practical and daily tasks it may be difficult to do on your own. This flexible service helps with everything from general cleaning to help with shopping.
Freshly cooked lunch delivered to your home every day
F & S Food - Delivered service offers a freshly cooked, two course lunch and can be delivered to the Faversham, Sittingbourne, Teynham & surrounding areas areas 7 days a week, 365 days per year.
Our Information and Advice service can help you to identify benefits, help you to claim and assist with other issues, such as housing, social care and form filling. The service can also assist you find other organisations that can help with issues that have an effect in later life.
We can offer you one to one support and advice to help make life easier. We can also offer a listening ear and at our Dementia Cafés you can meet other people caring for those living with Dementia.
You can access our popular day care services in Sittingbourne, Faversham and surrounding areas using our transport service, where you can have lunch and meet new friends. You can also make your own way to any one of our centres and drop in to join in the activities, have a cup of tea or a hot lunch. We also offer a specialist Dementia Day Service with a warm, friendly, stimulating atmosphere.
The COGS Club is for those living with mild or moderate Dementia and uses Cognitive Stimulation Therapy to help develop and maintain an active mind.
In Faversham and Sittingbourne, we offer an assisted bathing service, delivered by our professional staff, helping you to bathe whilst maintaining your privacy and preserving your dignity.
We recognise the value and benefit of regular social interaction and friendship in later life. We provide a free befriending service where a volunteer will visit on a regular basis to provide companionship and ensure you feel part of your local community
Community Navigator
Community Navigator offers free, impartial, confidential advice aimed at people over 50 who feel they need extra support to enable them to remain independent in their own home. Clients referred by a health professional can be aged 18 or over. The Community Navigator can also help you access aids and equipment to enable you to continuing living safely at home.
Contact Us
If you would like more information about our services, pricing or how to access the services, please contact us.
You can contact us 01795 532766 for our Faversham centre, or alternatively email us at: reception@ageukfs.org.uk