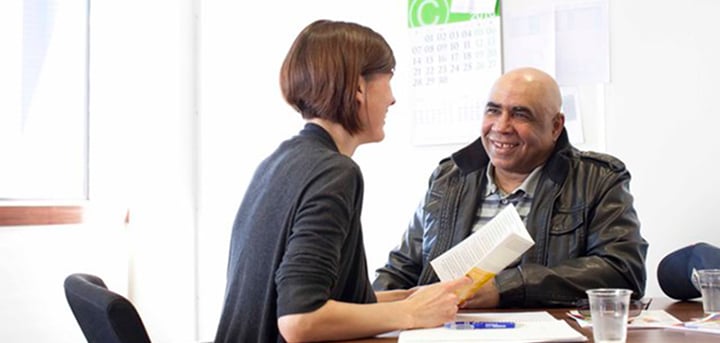 FREE
Please note, this service is not available outside Age UK Faversham & Sittingbourne - Head Office's catchment area.
Age UK Faversham & Sittingbourne offers a free and confidential information and advice service for people over 50, and also to their families and carers. We're here to provide impartial advice, explain the choices available to you, ensuring the choice remains your own.

Opening times: Monday to Friday (excluding Bank Holidays) from 9:30am - 2:30pm.
Topics we cover
Welfare benefits
Housing
Health & Social Care
Other:
-Information only on Power of Attorney's / Wills (not advice or help with applications).
-Help with Blue Badge and Disability Bus Pass applications.
Topics not covered
Legal advice
Financial advice
Immigration advice
Neighbour disputes
Advocacy
Attendance Allowance Form Completion Guide
Use the link below to see our guide on how to complete an Attendance Allowance Form
https://www.ageuk.org.uk/bp-assets/globalassets/faversham--sittingbourne/original-blocks/our-services/ia/aa-form-completion-guide.pdf
Factsheets & Benefit Calculator
You may also be able to find the help you need by checking the Age UK factsheets or completing the benefit calculator on the Age UK website.