Our Information and Advice Service provides free, impartial advice and all the right information you need to make informed decisions on housing, benefits and other issues affecting older people.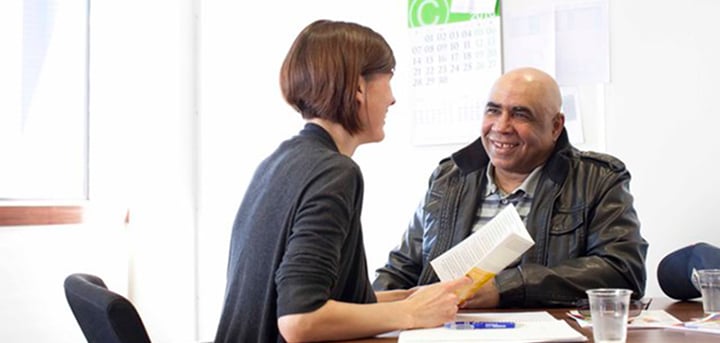 Age UK Faversham & Sittingbourne offers a free and confidential information and advice service for people over 50, and also to their families and carers. We're here to provide impartial advice, explain the choices available to you, ensuring the choice remains your own.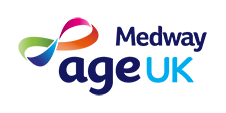 Age UK Faversham & Sittingbourne are delighted to be working with our sister charity Age UK Medway to support delivery of information and advice services in Medway. To contact the team please email IAenquiry@ageukfs.org.uk or call 01795 532 766 and speak to Karen Arnold or Martin Hall.
Topics that we cover.
Welfare benefits:

Benefit checks

Form filling for: Attendance Allowance, Personal Independence Payment, Employment and Support Allowance, Disability Living Allowance, Universal Credit, Job Seekers Allowance, Carers Allowance, Pension Credit, State Pension, Housing Benefit, Council Tax Support, Council Tax Reduction.

Housing:

Supporting people to understand and navigate the range of options available.

Help with applying to the Housing Register.

Health & Social Care:

Advice on accessing Social Care support for both funded & self-funded clients.

Advice on statutory rights to Assessments.

Advice on hospital discharge procedures.

Other:

Information only on Power of Attorney's / Wills (not advice or help with applications).

Help with Blue Badge and Disability Bus Pass applications.

Topics not covered:

Legal advice

Financial advice

Immigration advice

Neighbour disputes

Advocacy
How to access the service
Tel: 01795 532 766
Email: IAenquiry@ageukfs.org.uk
Opening times: Monday to Friday (excluding Bank Holidays) from 9:00am - 4:00pm.
You may also be able to find the help you need by checking the Age UK factsheets or completing the benefit calculator on the Age UK website. You can find the links for these below.
Age UK Information & Factsheets

Full information on a wide variety of topics affecting people in later life from claiming benefits to care homes.

Age UK Benefits Calculator

Find out whether you're eligible to claim benefits from Attendance Allowance to Pension Credit using Age UK's online Benefits Calculator.
If you would like information about other Age UK Faversham and Sittingbourne services, please view our services page.