Age UK Medway teams up with MHS Homes, KSS CRC and Kent Fire & Rescue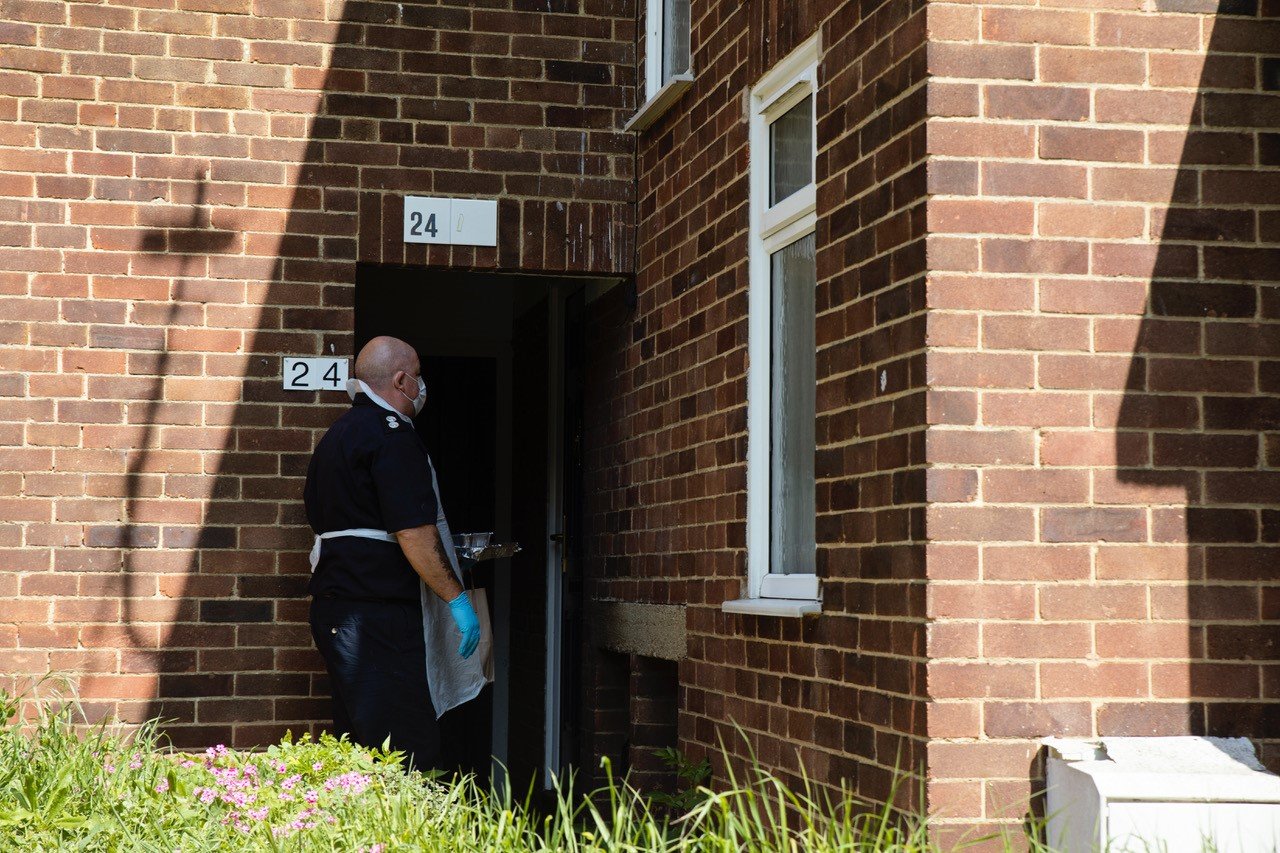 Published on 14 May 2020 12:38 PM
Part of our response to the coronavirus crisis, was to reach out to isolated older people in Medway with a good quality, freshly cooked, hot meal. It sounds simple, but if you can't leave the house, can't access online shopping and can't withdraw cash, ensuring that you eat becomes a challenge.
Our meal delivery service was just beginning before the crisis and we delivered an average of 20 meals per day in a limited postcode area of the Medway towns. However, over the first few weeks of the lockdown, we saw a huge increase in the demand for our delivered meals and are now delivering on average 160 meals per day – an incredible 8 times the volume we were serving before.
Many of our new clients have come through to us via our new partnership with MHS Homes, who have teamed up with us to support the many older residents they look after. In what has been a very unsettling period since the lockdown was ordered, the feedback we have received from people receiving our meals has really lifted our spirits, as has the community spirit we have experienced from our local businesses, charities and friends.
We would never have been able to reach the numbers of people we have with our meal delivery service if it wasn't for the huge support we have had from our network of volunteers – both existing and new; everyone pulling together in this crisis is the single biggest benefit to such a difficult time.
We arranged to speak to a few of our volunteers whom have come through from Kent, Surrey and Sussex Community Rehabilitation Company and The Kent Fire & Rescue Service, and we were so humbled by their motivation and passion to be there for the older people of Medway.
Meet Danny Robinson, Community Payback Officer for KSS CRC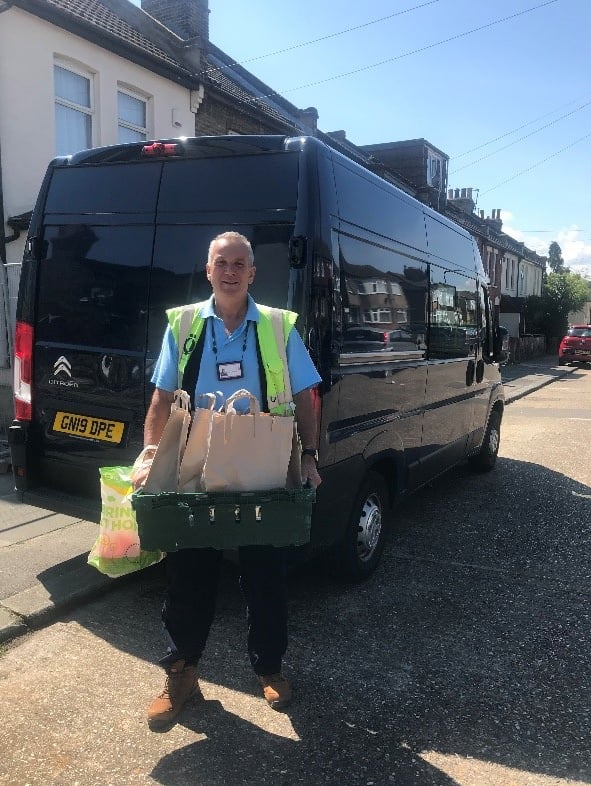 Danny works as a Community Payback Officer for KSS CRC and is volunteering for Age UK Medway whilst he is unable to carry out his normal duties in the community due to the lockdown. KSS CRC, the organisation that supervises low- and medium- risk offenders in South East and South West England and Wales, has sought to engage its staff in volunteering in the local community, reaching out to both new and existing partners. During this time, their Community Payback vans have been repurposed to assist with the deliveries.
Danny currently volunteers at Age UK Medway on a Sunday and Monday, to help deliver meals to the older people of Medway. Danny has really enjoyed being able to do something worthwhile and useful with his time, explaining that for some of the older people he delivers meals to, he is the only person they will see all day.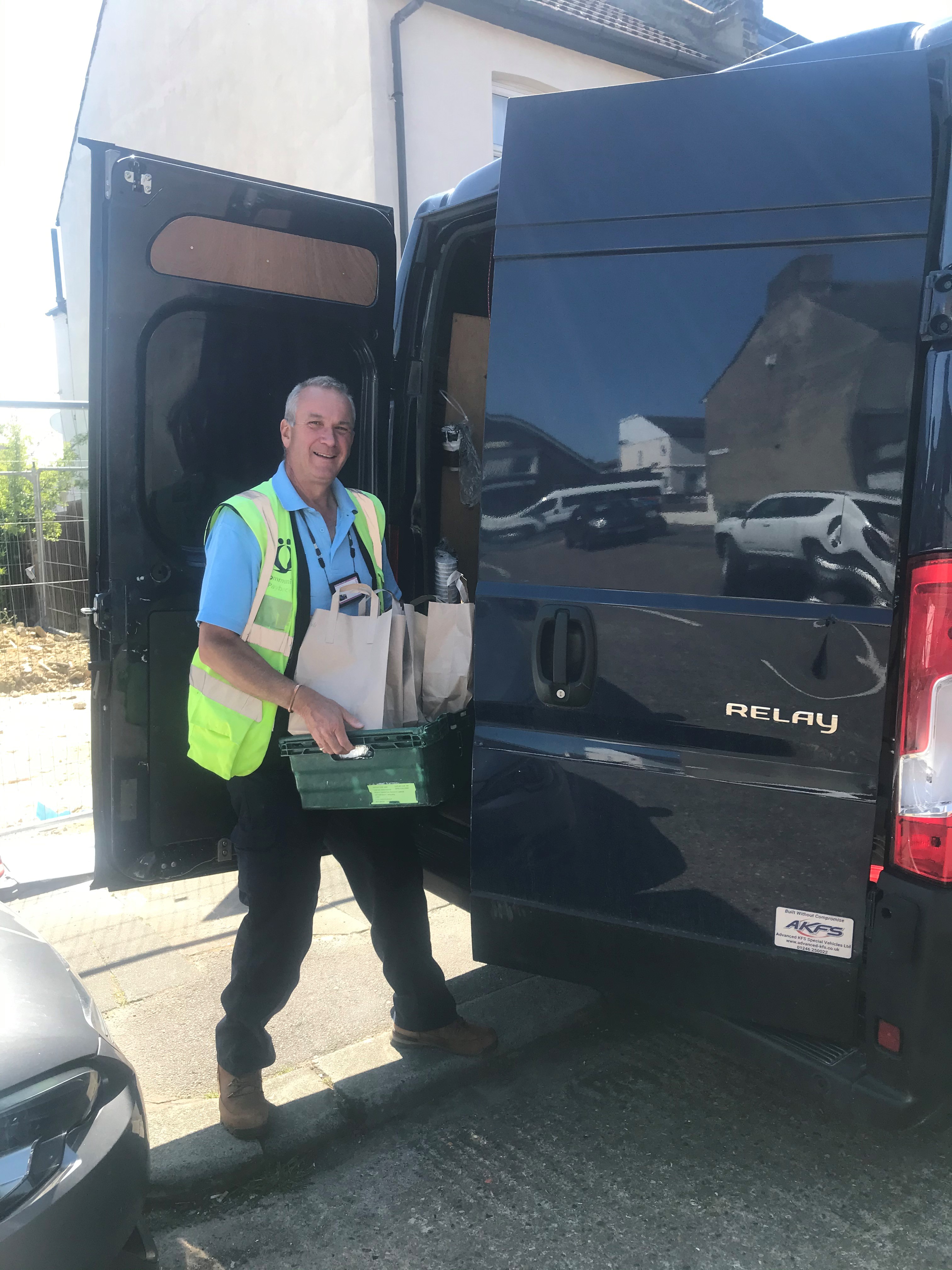 Danny says; "One day I could be in the same position, and I hope that someone will be there for me in the way that Age UK Medway are there for these older people."
Danny also said that he feels "privileged to have the opportunity" to spend his time volunteering with Age UK Medway. We can assure Danny that the feeling is very mutual.
Thank you to Danny and everyone at KSS CRC, for imploring their staff to volunteer for some of the people who need the support the most in this crisis, and for giving them the tools and time to do so.
Meet Bryan and Pete, Firefighters for Kent Fire & Rescue Service
Kent Fire and Rescue Service have been actively involved with all local Age UKs in Kent since the very beginning of the coronavirus outbreak, arranging for many of their Firefighters to assist in delivering meals, shopping and prescriptions to older people who are isolating. Age UK Medway has two officers from Kent Fire and Rescue helping to support Medway's older communities every single day.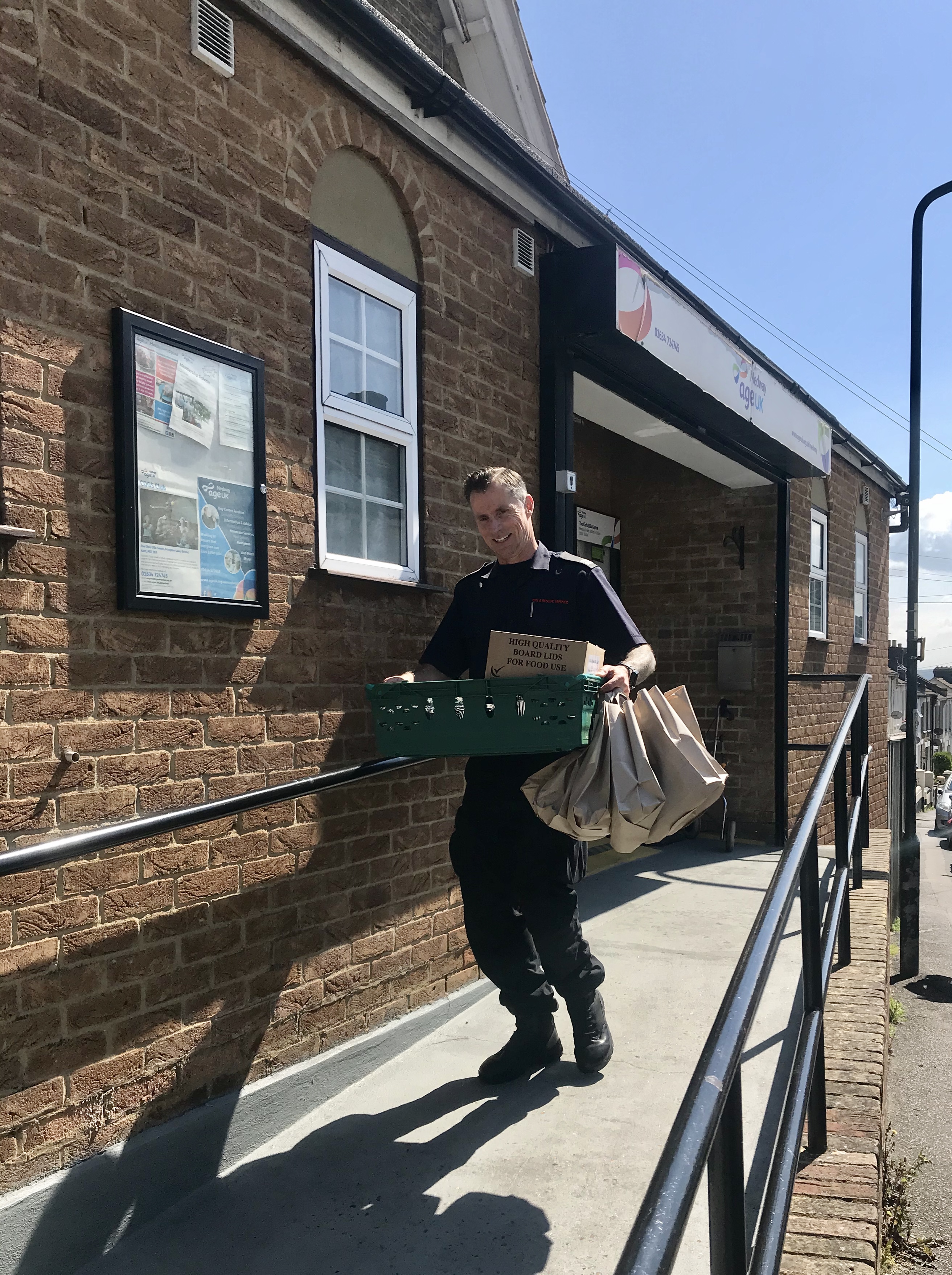 Pete (pictured left) travels from Paddock Wood every day to help The Chris Ellis Centre deliver hot, fresh meals to the older people of Medway, whilst still working on duty as a Firefighter outside of his time volunteering. Pete says that volunteering for Age UK Medway "really puts your own problems into perspective", as a task as simple as having a hot meal on the table, isn't as easy for many older people - especially during these unprecedented times.
Bryan (pictured below) volunteers for Age UK Medway two days a week and delivers up to 30 meals a day, whilst still being on call as a Firefighter for emergency calls in the evenings. Bryan finds volunteering with Age UK Medway so rewarding that he says he would like to continue to help out, even once the covid-19 pandemic is over. Bryan has a "joke and a laugh" with all the older people that he supports and says "I'd give anything to have my parents back, so to know Age UK Medway are here providing this support means so much."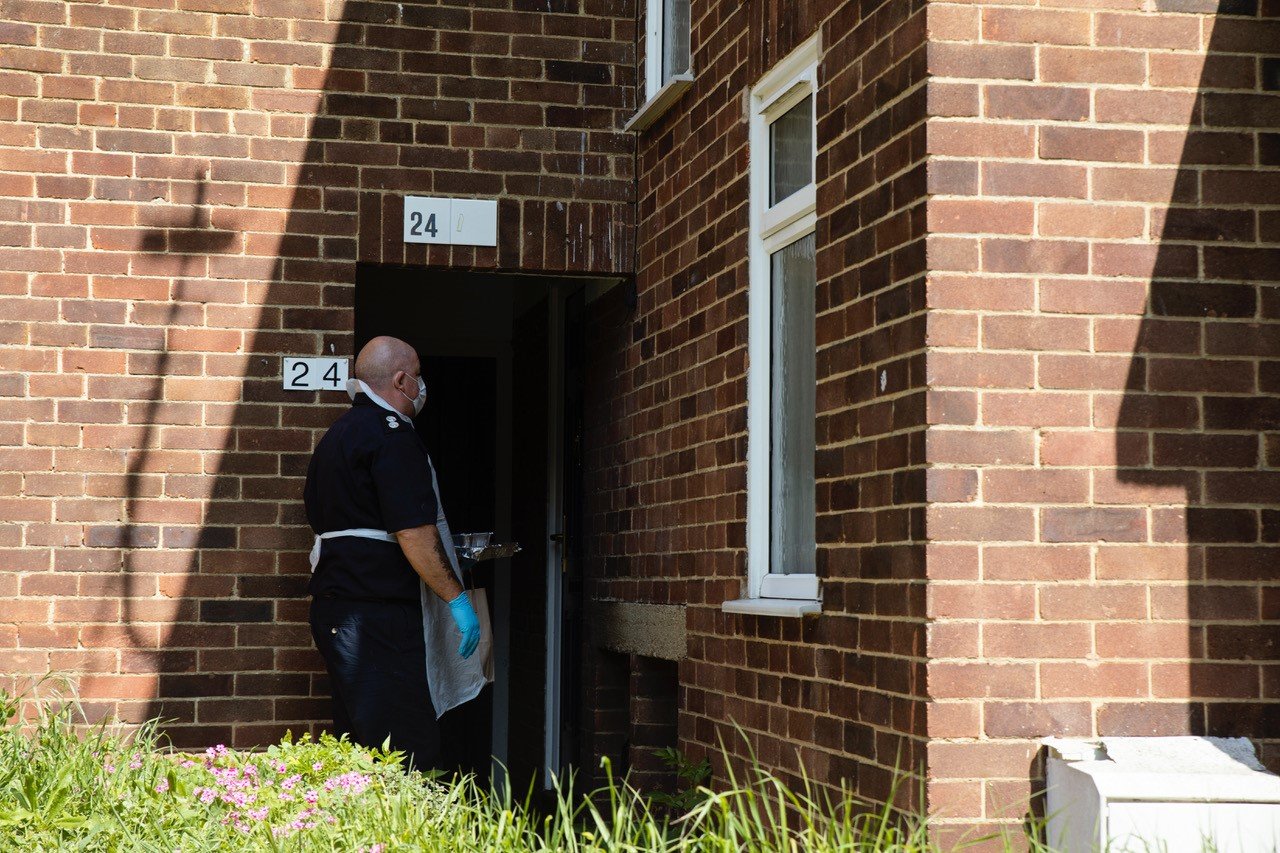 Lots of older people are telling us that their delivered meal and snack pack is a real highlight for them. For most of them, it's not just about the food of course, but more about the social interaction from our volunteers they receive each day, and the comfort of knowing that they are supported - that they are not alone. A little goes a long way when you don't see anyone else all day.
Thank you to MHS Homes, Kent Fire and Rescue Service, KSS CRC and every single one of our dedicated staff members and volunteers for continuing to support us through these uncertain and challenging times; not only does it mean the world to us, but even more so it means everything to the older people that we continue to support.
We really hope that we can continue to be there for the older people that need us, not just through the coronavirus crisis but even more importantly, when it is all over. If you would like to support us, please visit our Virgin Money Giving page or text AUKM to 70191 to donate £10 today.