Friston House Care Home present Age UK Medway with a generous donation of £839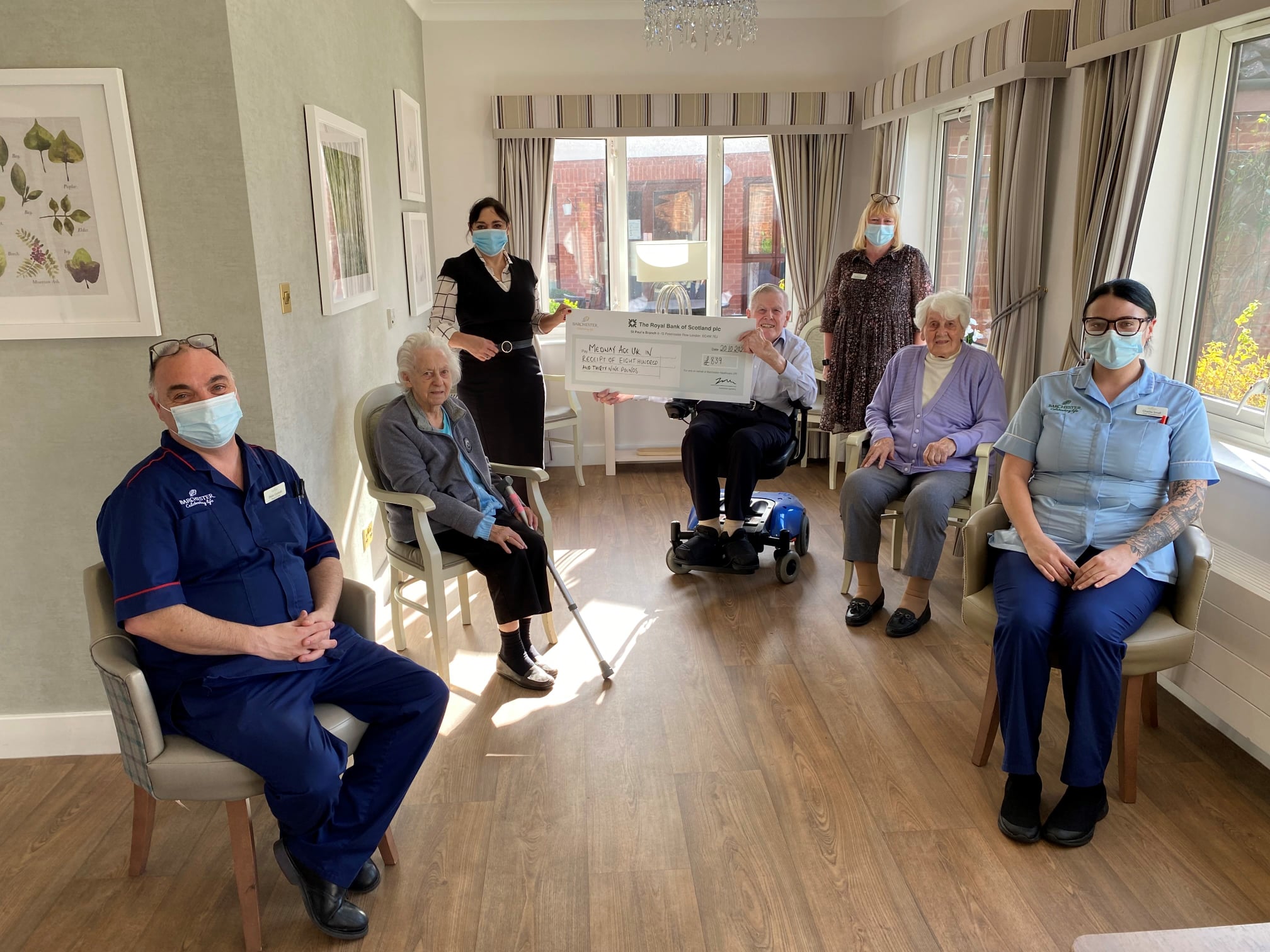 Published on 07 January 2022 01:48 PM
Friston House Care Home, based in City Way, Rochester, were proud to present a cheque for 839 pounds to Age UK Medway, after winning the Barchester staff lottery. The Care Home's staff decided to let the residents chose what to do with the winnings, and the residents kindly chose to donate the money to Age UK Medway, to support our work in helping Medway's older communities.
Sandra Verrell, General Manager at Friston House Care Home, said;
"We are always keen to show as much support as we can to local charities, especially as Age UK Medway is close to the care home's heart. Many of our residents have used their services while they have lived here at Friston House, or when they were in their previous homes in the community."
Karen Treacy, Fundraising Manager at Age UK Medway, said;
"Age UK Medway are honoured to receive this cheque from Friston House. While I was here, I have had a look around the care home, and it is delightful. The staff are lovely and attentive, the home is beautiful and the residents are really happy and well looked after."
The £839 contribution has gone towards the services we are providing to ensure the physical, mental and emotional needs of the local, older generation are met, which include;
Meal delivery service, offering freshly cooked meals
Two specialist Dementia centres
Flexible Dementia outreach service
Befriending service
Plus many more
Age UK Medway look forward to continuing their relationship with Friston House staff and its residents in the future.