Sainsbury's win Age UK Medway's first Battle of the High Street fundraiser event!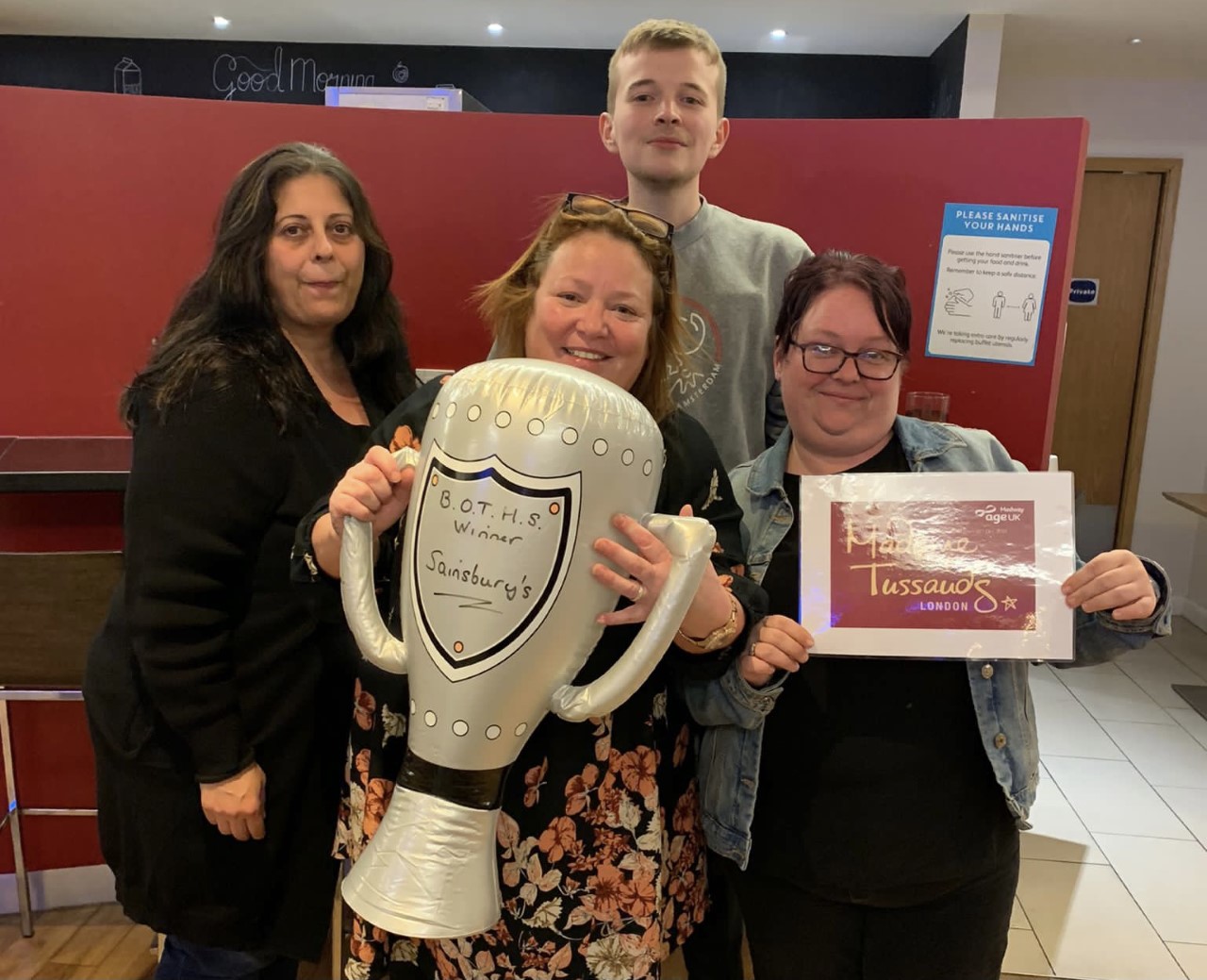 Published on 07 January 2022 11:34 AM
In 2020, our fundraising team created the 'Battle of the High Street' fundraiser event, where we would reach out to each of the high streets in Medway and get their retailers together to compete in a fun and challenging pub quiz style competition! We were due to unveil our first event in 2020, however, due to the pandemic this got postponed to 2021.
Finally, on 22nd September 2021, our first ever Battle of the High Street event went ahead, where teams from Chatham High Street retailers Sainsbury's and Specsavers went head to head!
Hosted at Travelodge Maritime with wonderful views of the Chatham Docks, our CEO took on a new role as quiz master for the evening, and things got competitive as 'Simply the Best', ' Norfolk n Good' and 'Chatham Main Stars' battled it out for the grand prize of 8 tickets to Madame Tussaud's in London.
Of course, it wasn't all serious as drinks were flowing and laughter was had... but after all, there can only be one winner! After a tense couple of hours, our quiz winners were revealed... and they really were 'Simply the Best'! Congratulations to Sainsbury's; we hope you enjoy your prize of a trip to Madame Tussaud's.
Not all was lost, however, as we believe that the losers deserve something to remember the evening by too, and so 'Chatham Main Stars' from Specsavers were still stars of the evening in a sense, winning the 'loser spoon'.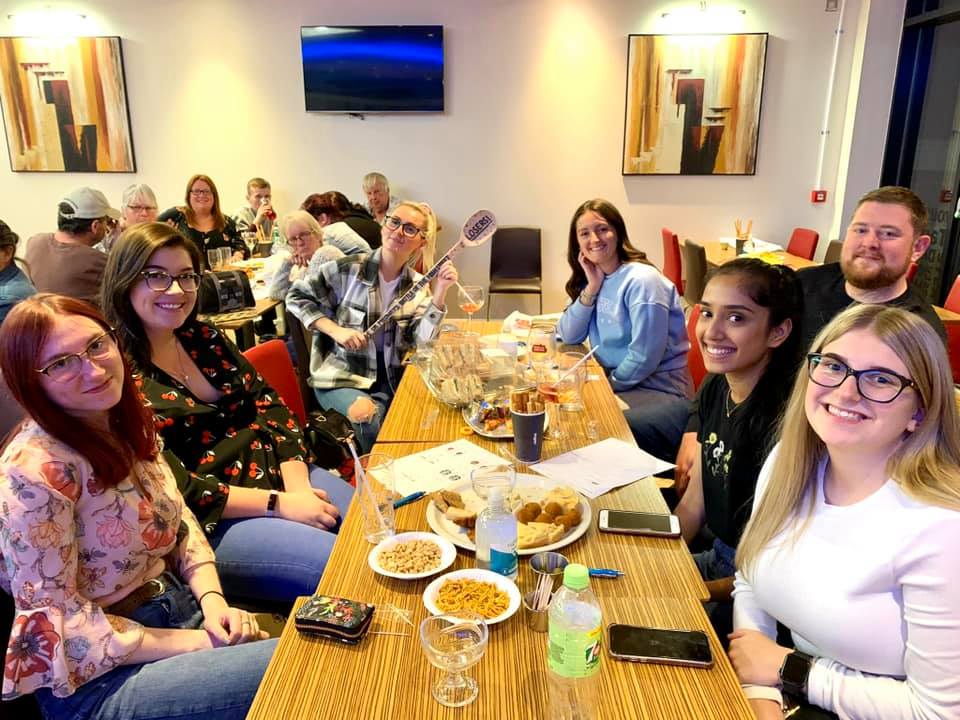 Our remaining team 'Norfolk n Good' from Specsavers didn't leave the evening empty handed either, as both our Specsavers teams raised the most money for Age UK Medway and so were awarded with tickets to Leeds Castle.
Overall, a great night was had and community spirit was high; not only was Battle of the High Street a great opportunity for these businesses to enjoy a night off together, but it was also a chance for them to do something really rewarding, by fundraising for a local charity which provides support to hundreds of vulnerable older people living in Medway.
We look forward to the second round of Battle of the High Street... Rochester businesses, we are coming for you in 2022! If you are a retailer based in Rochester High Street and want to secure your place, get your wits about you and get in touch with us on 01634 578085 or email enquiries@ageukmedway.org.uk.
Thank you to Travelodge Maritime for providing a great space for our Battle of the High Street fundraiser event, to our brilliant staff team hosts, and to our competitive guests for a great evening all round.
Also a huge thank you to Madame Tussaud's London and Leeds Castle, Kent for the amazing prizes.
See you in 2022!
Have your own idea for a fundraising event, or want to discuss corporate partnerships? Get in touch with our fundraising team today on 01634 578085 or email fundraising@ageukmedway.org.uk.