Nuffield Health Programme
Age UK Medway are currently working with Nuffield Health Group to help older people to exercise, to take measures to strengthen their muscle tone and to generally improve their health and wellbeing.
Concentrating on mobility and core strength, our Chris Ellis Centre has been working closely with James, a Personal Trainer at Nuffield Health Club, to create a gentle introductory programme for our clients.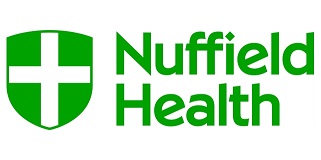 We are always looking for new ways to get our clients up and about and most importantly loving later life, so we were very excited to start our new venture with Nuffield Health Club in November 2019.
Working closely with one of their Personal Trainers, we were able to create a programme tailored to each client individually, which was important to us as many older people go long periods of time without any excercise and can find the idea of attending a gym a little daunting. Initially an eight week programme, our partnership with Nuffield Health Club is still ongoing now as it has been such a huge success among our clients.
Our clients have noticed so many benefits:
Muscles strengthening
Improvements in posture
Improvements in core strength
Awareness of their health in general
And most importantly, they are having great fun!
One client's family was so pleased with their progress, that they bought them their very own set of dumbbells and kettle bell weights for Christmas.
If you would like to know more about our gym programme, which runs from our Chris Ellis Centre based in Strood, contact us on 01634 724745 or email us at enquiries@ageukmedway.org.uk.
Update May 2020: Please note that due to Covid-19, Nuffield Gym is currently closed. We will update this page once we are able to commence our partnership. If you are a member and have any queries or concerns, please don't hesitate to contact us on 01634 572616.