Donating is one of the quickest and easiest ways to help support Age UK Medway, which is why we've made it as easy as possible.
If you would like to donate more, particularly in support of our campaign to raise £500,000 towards the future of our charity, we would be so grateful. You can do so here:
Your support means everything to us.
Thank you.
To donate £5, text AUKM to 70970
To donate £10, text AUKM to 70191
Gift Aiding Your Donation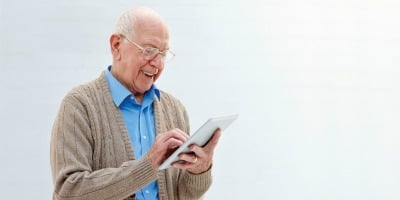 Donations of any size are always welcome and if you are a UK taxpayer, we can make your donation go even further using Gift Aid.
Using Gift Aid means that for every £1 you give we can claim an extra 25p from HM Revenue & Customs. To add Gift Aid to your donation you will need to complete our Gift Aid form which you can download here or call us on 01634 572616 to receive one by post.
Every penny really does count thank you very much for whatever support you feel you can give.
Give As You Live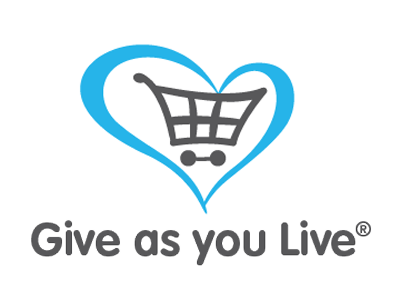 Give as you live is a fantastic way to support Age UK Medway and best of all it won't cost you a penny! The only difference you have to make is to visit Give as you live before you start shopping, but even this can be made into a simple task by saving our charity homepage as a bookmark.
Give as you Live is a shopping and price comparison website with a heart. You can shop for products from thousands of leading online retailers; use our price comparison tool to ensure you get the best price and even save money by using the exclusive offers and deals available on our site.
So why not start supporting Age UK Medway while you do your weekly shop, or while you buy your significant other a gift, you can even support us while you buy yourself that new watch you've been looking at. Start shopping now at https://www.everyclick.com/age-uk-medway
The 200 Club
Cost of membership of the club is £10 a year and half of the money goes towards the work of Age UK Medway. The other half allows us to hold a monthly draw with a prizes of £25 and £15 from March to January with a super draw in February with larger prizes. The draw is held in The Mackenney Centre, Gillingham.
If you, your friends or family would like to join please download the membership application below, or contact Jackie Williams on 01634 380195.
Completed forms should be returned to:
The Secretary, 200 Club, Age UK Medway, The Mackenney Centre, Woodlands Road, Gillingham, Kent, ME7 2BX
CAF
The easiest way to do this is through via CAF, an online service that enables you to specify a donation amount of your choice that comes directly to Age UK Medway. CAF also offers you the choice to set up regular monthly donations so that you can continue to support your community as easily as possible.
Your donation will then be used to support all of our services, for example our Befriending service, which provides free companionship to older people who are experiencing loneliness.
To donate through to us using CAF complete the quick form above.
AmazonSmile