Job and Apprenticeship Opportunities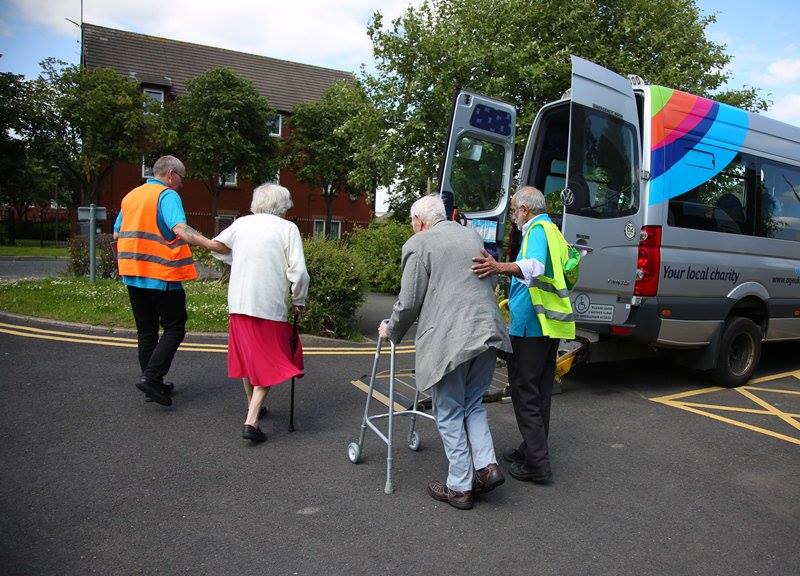 The team at Age UK Medway is one that has been going for over 45 years. This means that over those 45+ years we've built up a high quality team of paid staff and volunteers who work tirelessly to provide the high quality service that our clients expect.
If you'd like to become part of our highly passionate team and you also strive for excellence in what you do, why not take a look at the opportunities below.
Community Care Worker - Medway and Faversham
As a Community Care Worker you will be working as part of a strong team of carers who provide care and support to clients at their home. You will be assisting clients with everything from getting washed and dressed in the morning, to preparing a meal for lunch or tea, and assisting clients into bed of an evening.
Required:
Empathy and experience of working with older people
A valid UK driving licence and have access to a vehicle is preferable, but we will consider walking staff
Own a smart phone
An NVQ Level 2 in Health and Social Care or willing to work towards
Benefits:
Enhanced rates of pay for evenings and weekends
DBS, training and uniforms all paid for by Age UK Medway
Starting salary: £9.25 to £9.70 per hour dependent on qualifications and experience (rates effective from 1st April 2021)
Petrol paid 45p per mile
Paid time travelling between calls (at £8.91 per hour equivalent rate)
Full time/part time contracts
Pension scheme
Healthcare scheme with Simplyhealth
Further qualifications
As an organisation we maintain high quality standards, rated as good by CQC. Everyone within Homecare contributes to ensuring the clients experience is a positive one. This is also the reason that a lot of our carers have worked with us for 16 years or more.
Please call 01634 572616 and speak to our recruitment team for an application pack which must be completed for this position. Alternatively you can email recruitment@ageukmedway.org.uk, or you can download an application pack below:
Click here for an application pack for Medway.
CRS Care Worker
We are seeking to appoint a Care Worker to add to our dedicated Carers Relief Service (CRS) team, who would support clients with Learning Disabilities by providing client-led activities within the community – which could include trips to the cinema, bowling, shopping, walks, gyms, snooker, Day Centre clubs and sit-in services.
In this role, you would be working as part of the team that delivers care and support to the clients using our support services, part of which would also include transporting our clients to and from their homes in order for them to engage in the activities of their choice.
Job Type: Flexible, part time
Location: Kent area
Starting salary: £9.25 per hour
Required:
Good communication skills.
To hold a full driving licence.
Commitment to Equality & Diversity.
Some knowledge of issues relating to people with Learning Disabilities and their needs, or possess a willingness to learn.
Have experience of working with people with Learning Disabilities and related medical conditions.
Must be prepared to have an Enhanced Disclosure and Barring Service (DBS) check.
To have a flexible approach, with a willingness to provide cover for colleagues at short notice.
Possess a creative flair and an interest, towards contributing to the planning of and provision of stimulating activities for Clients.
Be able to work as part of a team but also able to use own initiative.
Demonstrable ability to act on own initiative according to individual Client's needs and requirements.
Benefits:
Further qualifications.
Petrol paid at 45p per mile.
Wellbeing scheme – Simplyhealth.
Paid time travelling between calls (at £8.91 per hour equivalent rate).
DBS, training and PPE provided and paid for by Age UK Medway.
Closing Date: Friday 6th August 2021
Interviews: to be held on Thursday 19th August 2021
We reserve the right to close this advertisement early if we receive a high volume of suitable CV's/applications.
To download an application pack, click here.
Alternatively you can call 01634 572616 or email recruitment@ageukmedway.org.uk and speak to our recruitment team.
Covid-19 Risk Assessment
We have carried out a Covid-19 Risk Assessment, to ensure all measures are taken to prevent the spread of the virus.