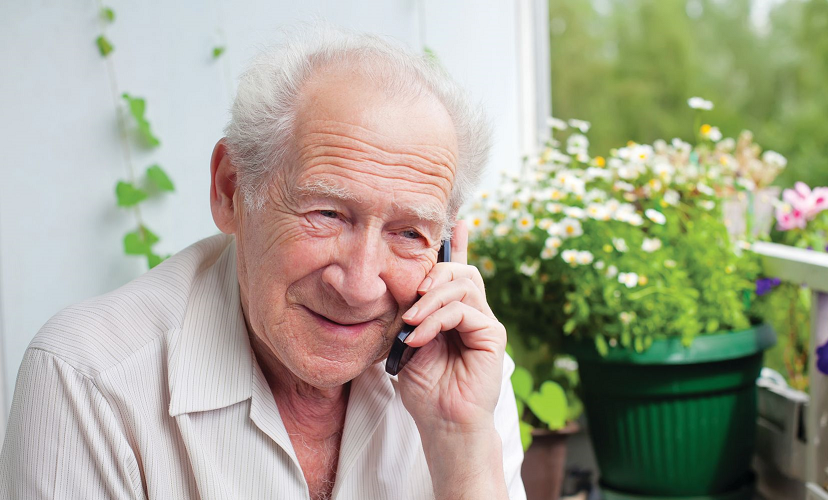 A daily call providing older people and their families with security and support.
Our Good Day Calls subscription service is a daily call, 365 days a year, to have a chat and check on the welfare of an older person. Over time, we hope to become good friends on the phone, chatting about the day and the world, and being there to give support and to arrange assistance if needed.
Many older people live alone and may not have regular visitors. Some feel lonely from time to time and worry that no one will notice if they take ill or are not up and about in the morning. Many don't want their family to worry about them. Our Good Day Calls telephone befriending service aims to:
Provide reassurance to family members by speaking to their older relative every day.
Check the person is up and well each day.
Take a friendly interest and share laughs.
Listen carefully for concerns and give support when needed.
Escalate for assistance if we have cause for concern.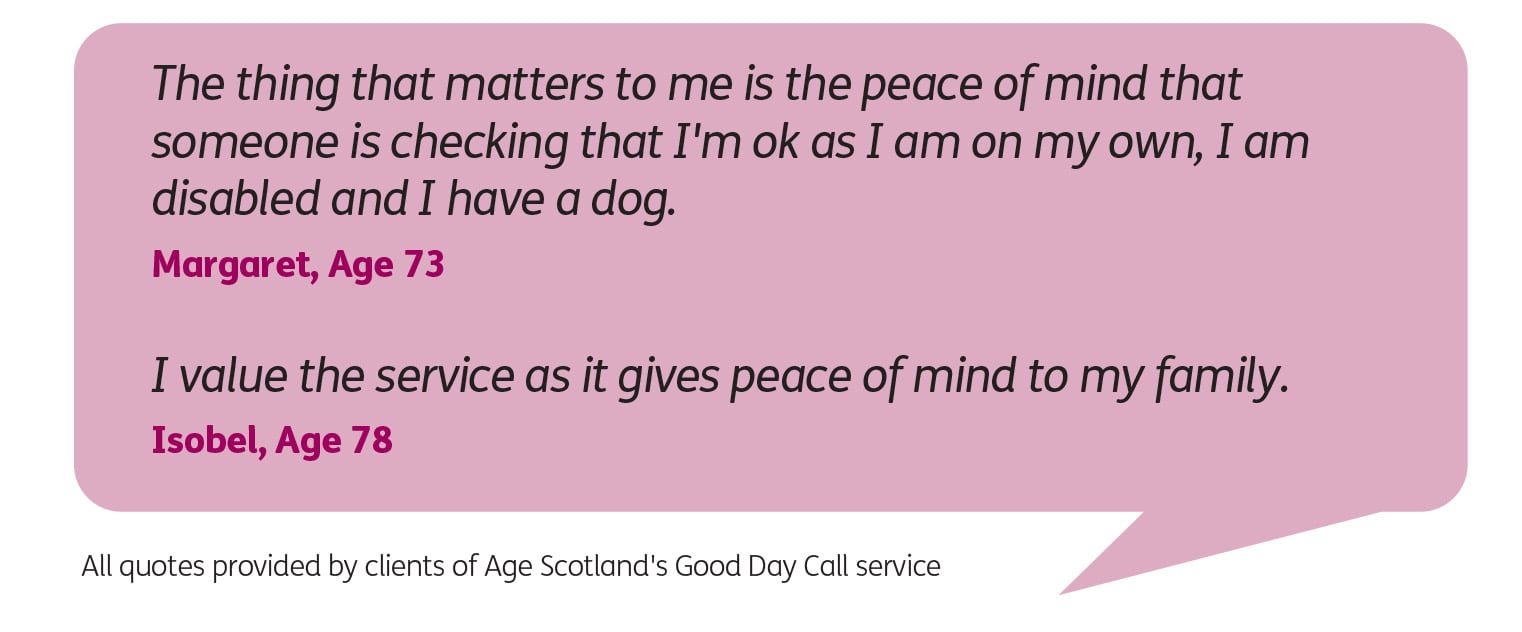 The cost
How to sign up
You can sign up to receive calls yourself or make a referral for someone else to receive the service by completing our online referral form or by downloading our printable referral form and returning it using one of the methods below:
By post: Good Day Calls, Age UK Medway, The Admiral's Offices, The Historic Dockyard, Chatham, Kent ME4 4TZ
By email: gooddaycalls@ageukmedway.org.uk
Alternatively, you can make a referral over the phone by calling us on 01634 578085.
Please note, if you are referring someone else, we will also contact the older person to obtain some additional information, their preferences and gain consent to receive the service.
Want to know more?
Download our leaflet to read more about Good Day Calls including how it works and how much it costs.