Age UK Medway have been operating a charity shop in the heart of Gillingham on Skinner Street for over 20 years.
In that time we've seen many amazing things come through our doors. However we're always looking for more items, so why not raid your roof space and clear your cellar's clutter. Then bring it down to the charity shop so it can carry on being loved by someone else, while supporting a local cause at the same time.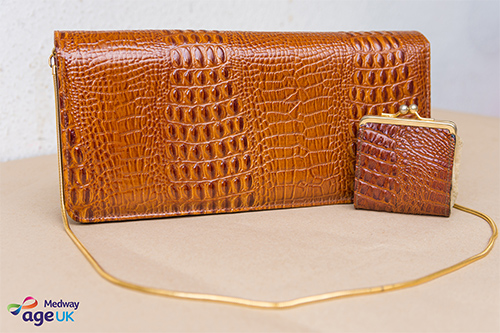 Over the last few years the shop has made a lot of progress with the types of products that we offer, one main example of this is in the introduction of electrical items. All of the electrical items are function and safety tested before sale. However it's not just electrical items that we have, we also have a large range of other products such as:
Ladies, men's and children's Clothing
Bric-a-brac
Household Items
Books
Children's toys
Plus much, much more!
There are also some fantastic deals to be had, clothing prices start from as little as 50p, as well as any 3 items for £1.00 from our sale rails.
In February of this year we were lucky enough to be able to re-fit the shop allowing us to create a more open, organised and spacious feel, this has allowed us to provide the local community with even more great offers as well as a great shopping environment.
Everyone is welcome so why not come down and get yourself a great deal? You never know what gems you might find.
Donations
Like all charities we rely donations as well as the sale of the good in our shops and funding from local councils to continue to provide our range or fantastic services, it is for this reason that all donations are welcome, if you are unable to make it down to the shop to donate your items, this isn't a problem either as we will more than happily come and collect them from you. To arrange a collection contact 01634 380195.
Address:
19 Skinner Street
Gillingham
Kent
ME7 1HD
Phone:
01634 854401
Additional Information
For more information on our services: