You can get involved with us by helping us fundraise! Find something that suits you, have fun, meet new people and help raise much needed funds to help Age UK North West Kent continue its good work!
Upcoming events
We have held fundraising events in the past and have more to come. Keep an eye on our website for more information.
Arrange your own fundraiser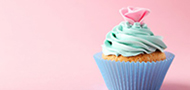 You can support Age UK North West Kent by holding your own fundraising event. Fundraising can include many different things and we have come up with a few ideas to get you started.
You could arrange a sponsored challenge event, pub quiz, auction, or maybe a dress down day at work.
If you would like to arrange a fundraiser, please contact us, call 01474 564898, or alternatively, you can email us at: contactus@ageuknorthwestkent.org.uk
For more information on volunteering with us, you can visit our volunteering page.