Community Services Summary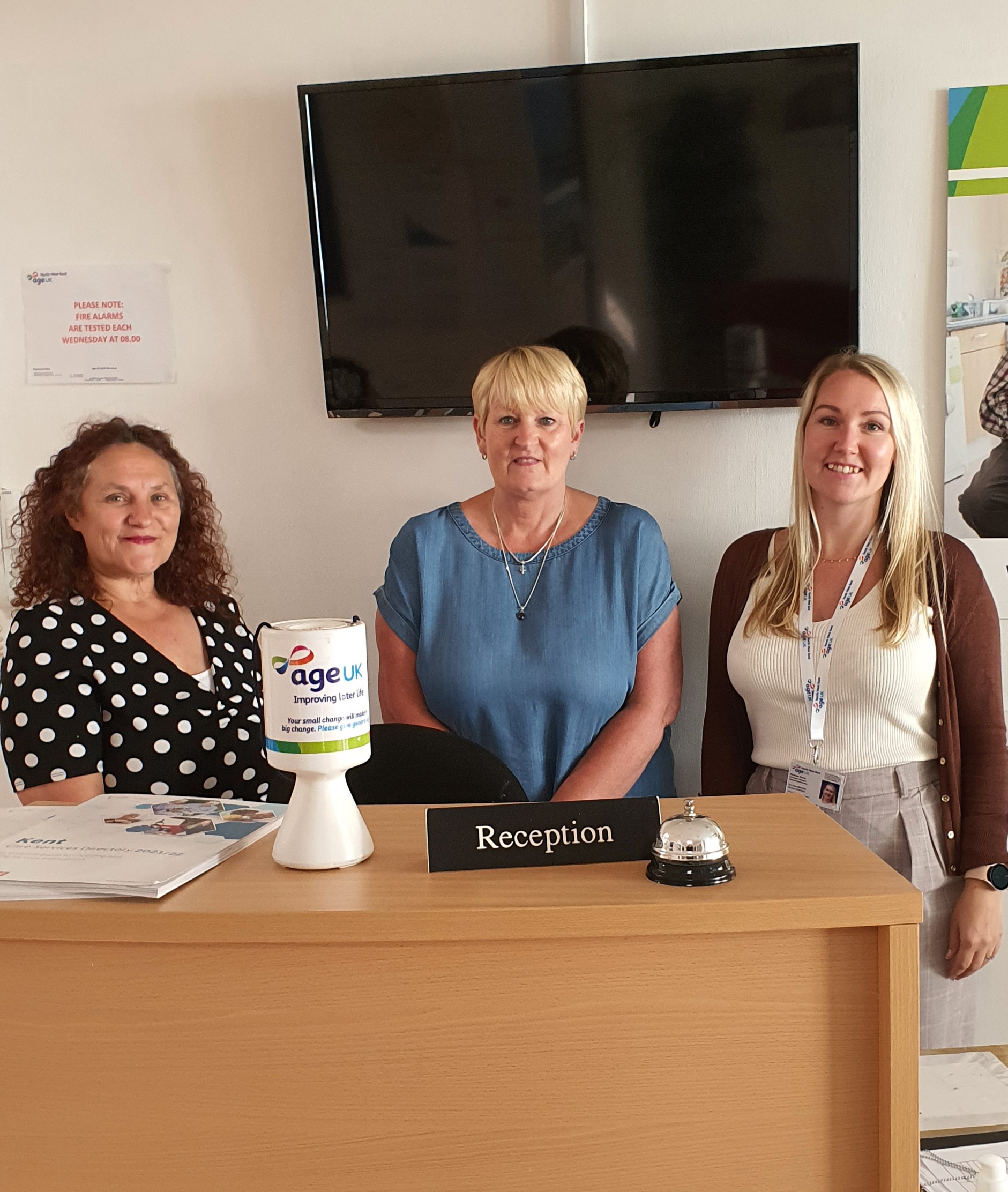 Fresh Meals Service (Delivery)
Our Fresh Meals Service can deliver two-course meals right to your door, 365 days a year. This is similar to a traditional 'meals on wheels' service, but it is not frozen or processed food, but meals cooked that day using fresh local produce, carefully prepared in our five-star kitchens.
From April 2022 the cost of an individual delivered meal from Monday to Friday is £8.50 and for weekends and bank holidays the charge is £9.00.
For couples we have a special price of £14.80 for Monday to Friday only, and for weekends and bank holiays £15.30.
A couple is defined as requiring two meals, delivered on the same day, to the same address.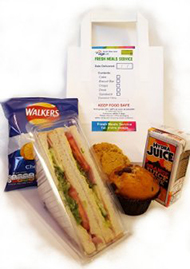 We can also offer a daily 'Sandwich Snack Pack' for £5.00 per pack. The pack can only be delivered with your main meal order. The sandwiches are made fresh on the day, dated and sealed in a bag for your fridge. The pack also includes a biscuit, cake, packet of crisps, and a drink.
Our fresh meals customers asked us to provide a snack pack so they could put it in the fridge to consume later in the day e.g. a light snack at suppertime. This is a very popular service.
Age UK North West Kent deliver 40,000-45,000 meals a year to people in the North West Kent area and are continually growing to reach even more people.
If you would like to see the menu for this week or would like some more information about our service, our five-star kitchens, or whether we can deliver to you, please visit our Fresh Meals Service page.
Home Support Services
Please visit our Home Support Services page for more information. These services are subject to additional health and safety procedures due to the outbreak of COVID-19.
Someone to take you shopping so that you can browse yourself
Prescription Collection
An accompanied visit to the theatre, cinema or a restaurant
Assistance with going to the bank, your GP or the hospital
Taking you to visit friends and family
Gardening
Light domestic cleaning
There is usually an hourly charge for this service unless stated above. For more detailed information, please visit our Services Price List page, or find the printable download at the bottom of this page.
Simply Nails
Our trained staff will provide safe and simple finger-nail and toe-nail cutting procedures in your home. For feet treatment we follow the guidelines of the Society of Chiropodists and Podiatrists. Our Community Health Workers have been trained by the NHS and receive regular updates. The service works to Care Quality Commission standards and this service along with our assisted bathing, is regularly inspected. This service is subject to additional health and safety procedures due to the outbreak of COVID-19.
For more information, please visit our 'Simply Nails' service page, contact 01474 564898 for more details and appointments or download or 'Simply Nails' leaflet below:
'Simply Nails' Nail Cutting Service information leaflet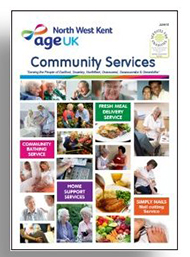 Community Services: Leaflet and Pricing
To view our community services leaflet, click the image to the right.
If you would like to find out more about our prices, visit our Services Price List page.
If you would like any more information about any of our Community Services listed on this page, please contact us.