Hospital Aftercare and Reablement Support Service
The Hospital Aftercare and Reablement Support Service is currently working in line within strict Covid-19 guidelines. For further information, contact 0161 206 4607 (24 hour answerphone) or email: salford.aftercare@srft.nhs.uk
The service supports people 55+ (and their carers) from the point of entry to Salford Royal Hospital, and for up to a maximum of 6 weeks after you have been discharged home from hospital.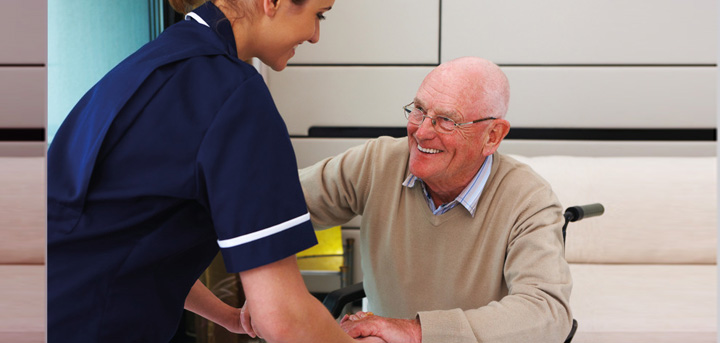 Normally, the hospital will let us know you have been admitted, or are shortly due for discharge and we will contact you to offer support and advice. If you or a person you care for is currently in Salford Royal Hospital and may benefit from our support, please contact us on the number below.
We can
Visit you on the wards and help you to plan your return home (in some cases we will escort and settle you back at home).
Ring you once back at home (if you have been discharged from the Emergency Department) to check you are managing.
Visit you at home and complete with you a personal assessment of your health and wellbeing needs to help you to regain and retain your independence for as long as possible.
Help you to identifying possible risks, including falls, providing advice and signposting where it is needed.
This handy falls prevention booklet advises six simple steps to support you inside and outside the home to prevent falls.
We can also offer practical support for a few days should you need it:
e.g. a basic shop, a few light household duties, help with meal planning to help stimulate your appetite.
Arrange & accompany you to essential appointments e.g. hospital, doctor, dentist.
Pay a few bills for you (we cannot use bank cards on your behalf, and can only pay bills if you can provide cash/cheques for us to do so).
For further information please contact 0161 206 4607 (24 hour answerphone), or email: salford.aftercare@srft.nhs.uk