The service supports older people who may have lost confidence due to a recent life-changing event such as illness or bereavement or are finding it increasingly difficult to join in social activities or manage day to day tasks. The service operates on an open referral system - you can approach us personally or through a relative, friend or carer.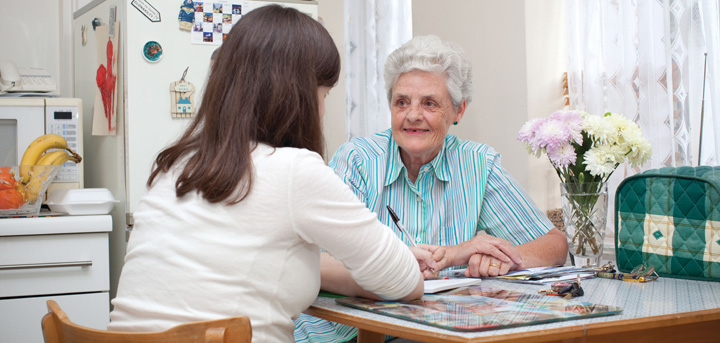 The Social Rehabilitation Service helps people to access information, services and facilities and works on the specific goals of increasing confidence and helping to establish a new 'normal'.
A team of trained volunteers, who are supported by a Co-ordinator, introduce a programme specifically designed for the individual across an 8-12 week period. If you want to refer yourself, a friend or relative, you will need to complete a referral form.
As part of our programme of support, Age UK Salford offers a diverse range of social groups and activities which are open to everyone aged 55 or over and living in Salford. Find out more about our social groups and activities.
Want to volunteer?
We are always looking for new volunteers, follow this link to find out how you can volunteer with Age UK Salford.
Making a difference - Case Study
Mrs West, aged 77 years old was recently left bereaved when her husband suffered a serious fall and later died in hospital. Mrs West was reliant on her husband for the financial side of their lives and they had always done everything together, including social trips and holidays.
Mrs West was left devastated by the loss and with no close relatives living nearby for support, she was recommended the Social Rehabilitation Services by a friend. With support, Mrs West has gradually gained confidence and is now in a position to manage all of her finances. She is also using taxis to go out shopping, and is gradually regaining her independence.