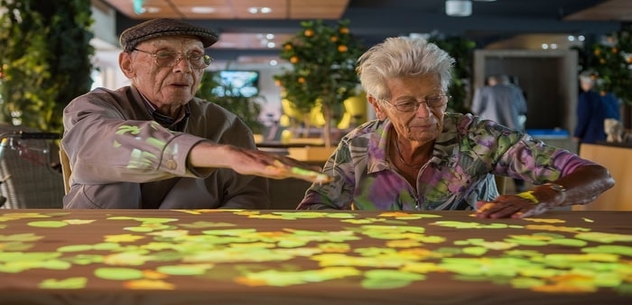 Age Scotland Orkney was awarded £225,000 from the Life Changes Trust and £16,000 from Dementia Friendly Orkney to improve the quality of life for people living with dementia, their carers and families through projects which promote health and wellbeing. This includes a Dementia Hub which is a one stop shop where people living with dementia can go for information and advice.

Gillian Skuse, Managing Director of Age Scotland Orkney said: "This is a major step forward and I am thrilled that this innovative project will take place. We have worked in partnership with Dementia Friendly Orkney and Gillian Coghill, NHS Orkney's Dementia Nurse Specialist to make this happen."

Anna Buchanan, Director of the Life Changes Trust Dementia Programme said, "We've already had great success with our dementia friendly community funding in Scotland and it's wonderful to welcome a new and vibrant initiative in Orkney. We know that this funding will help Dementia Orkney improve the quality of life for people across the islands. There is already a well-established, solid sense of community in Orkney, and it's fantastic that it is also becoming dementia friendly."
Age Scotland Dementia Hub
Our new dementia Hub was officially launched on 1st March 2018.
The information and resource room is now open Monday - Friday 9am -5pm.
Anyone can get information about national and local dementia services, local groups and activities that can help people in Orkney live well with dementia. We have a range of dementia friendly resources on display and are happy to demonstrate different products.
We are now offering drop-in sessions at The Hub on Wednesday afternoons between 2-4pm, when anyone affected by dementia, families and carers can come for a cuppa and a chat, take part in some therapeutic activities or try out our fantastic Tovertafel (Magic Table).
Carers Support sessions
Carer support sessions at our Age Scotland Orkney office, 46 Victoria Street, Kirkwall KW15 1DN. Held on on the 1st Tuesday of every month from 2pm to 3:30pm. Bring the person you care for along with you and our fully trained staff will deliver a range of activities while you are in the carers meeting.