We run a computer learning centre where you can find out about computers and how to use them. The emphasis is on making learning easy and fun.
You can also access our 'How To Guides' to help you get online, starting with the basics.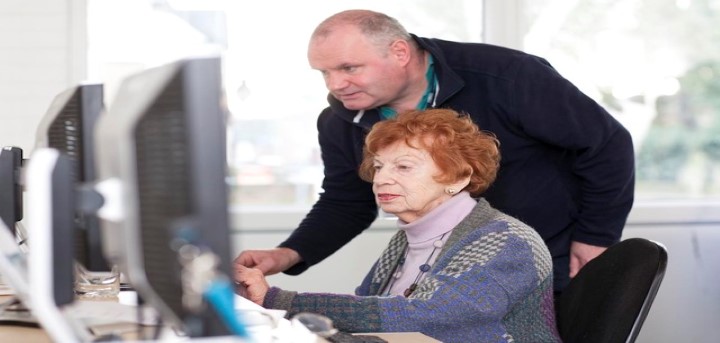 Tuition is offered on a number of subjects include:
An introduction to the internet
Surfing the web
Emailing
Basic computer training
Word processing
Spreadsheets
Digital photography
Online shopping
To book a session, please contact us using the details below. A donation towards the running costs is greatly appreciated.
How do I access this service?
Whether you are calling for yourself or on behalf of someone you know, you will need to complete a referral form and register with the service. Please ensure you have the persons permission before making a referral for somebody else.
Call us on 01892 522591 to register over the phone
Visit us at Wood Street, Tunbridge Wells for a face to face chat
Alternatively you can download the form here, and email it back to us at info@ageuktw.org.uk