Mum and Daughter team | Delivering essential prescriptions in Camborne
Published on 19 June 2020 08:04 AM
We have seen so many amazing examples of Volunteers coming forward and adapting their roles to help local people in need. One of the most frequent requests for help we get is for support with medication and/or shopping collections.
Bernice and her Daughter are using our Electric Vehicles to deliver prescriptions in Camborne, Redruth and the surrounding areas. Read their story here..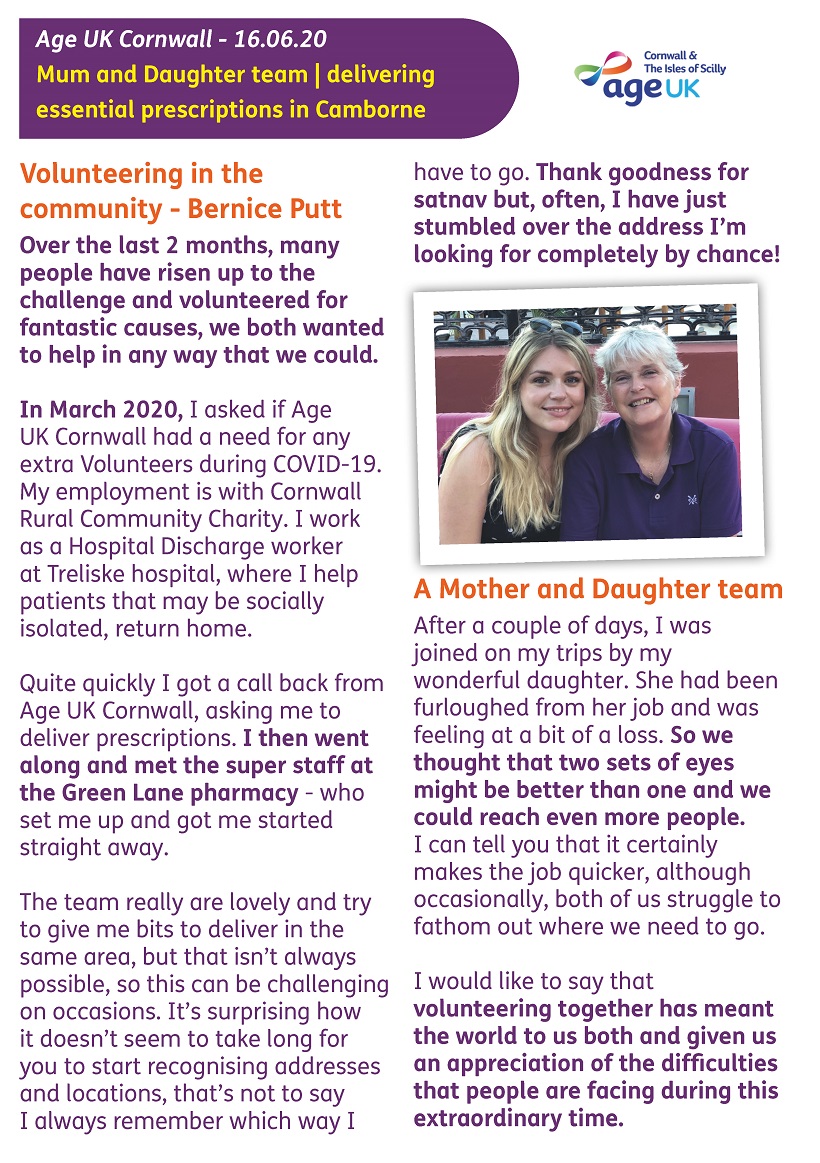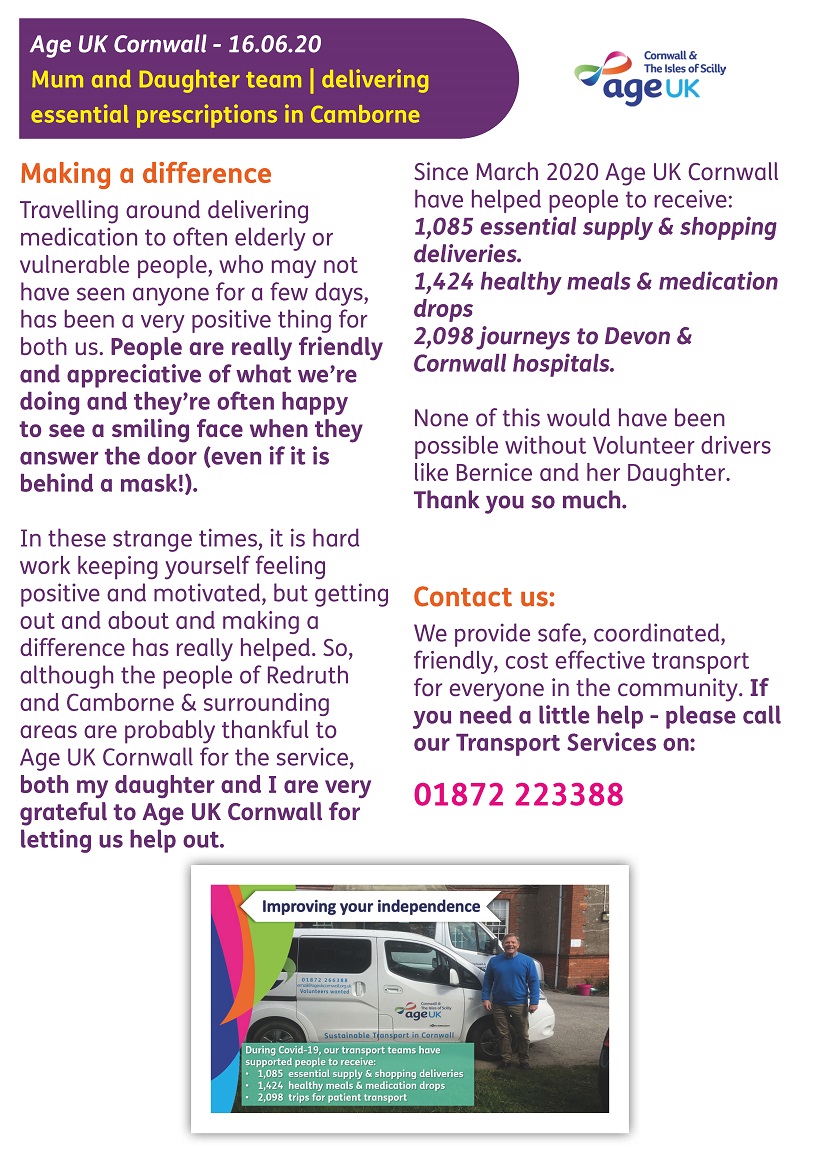 We are working closely with staff & teams from Disability Cornwall, Digital Inclusion from Cornwall Council, Inclusion Cornwall & Cornwall Rural Community Charity on a preventative contract called Inclusion Matters. You can find out more by clicking here.