Volunteering and seeing the positive side of things | Robert's Story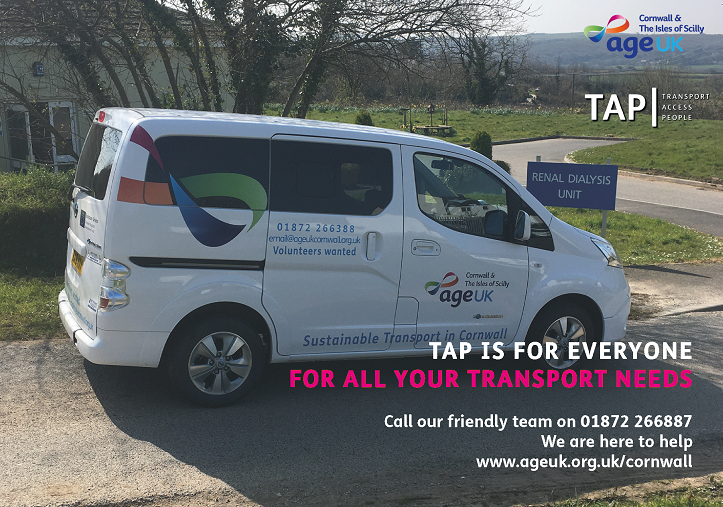 Published on 06 August 2020 10:29 AM

Robert, a Volunteer driver and befriender based in Falmouth, has shared how he got started as a Volunteer, how COVID-19 has impacted his role and the support he provides in the community. To enlarge Robert's story or download a copy - please give the story a click.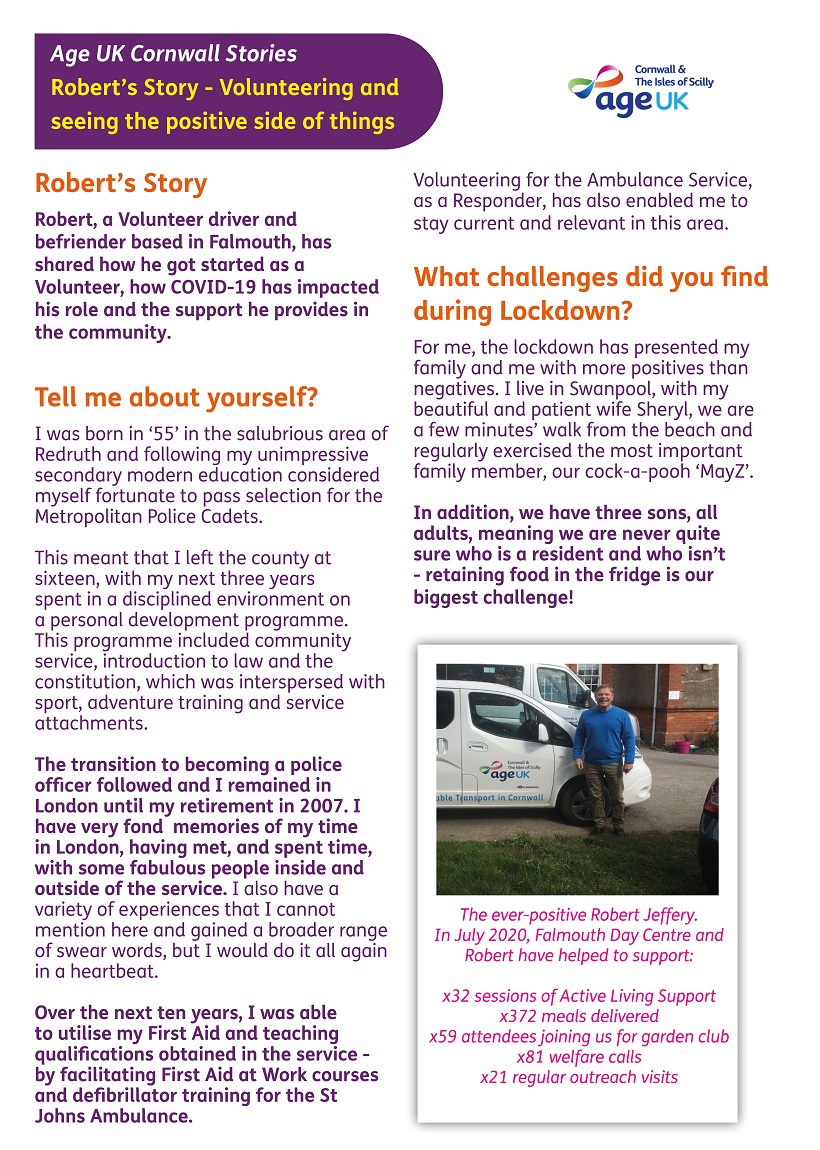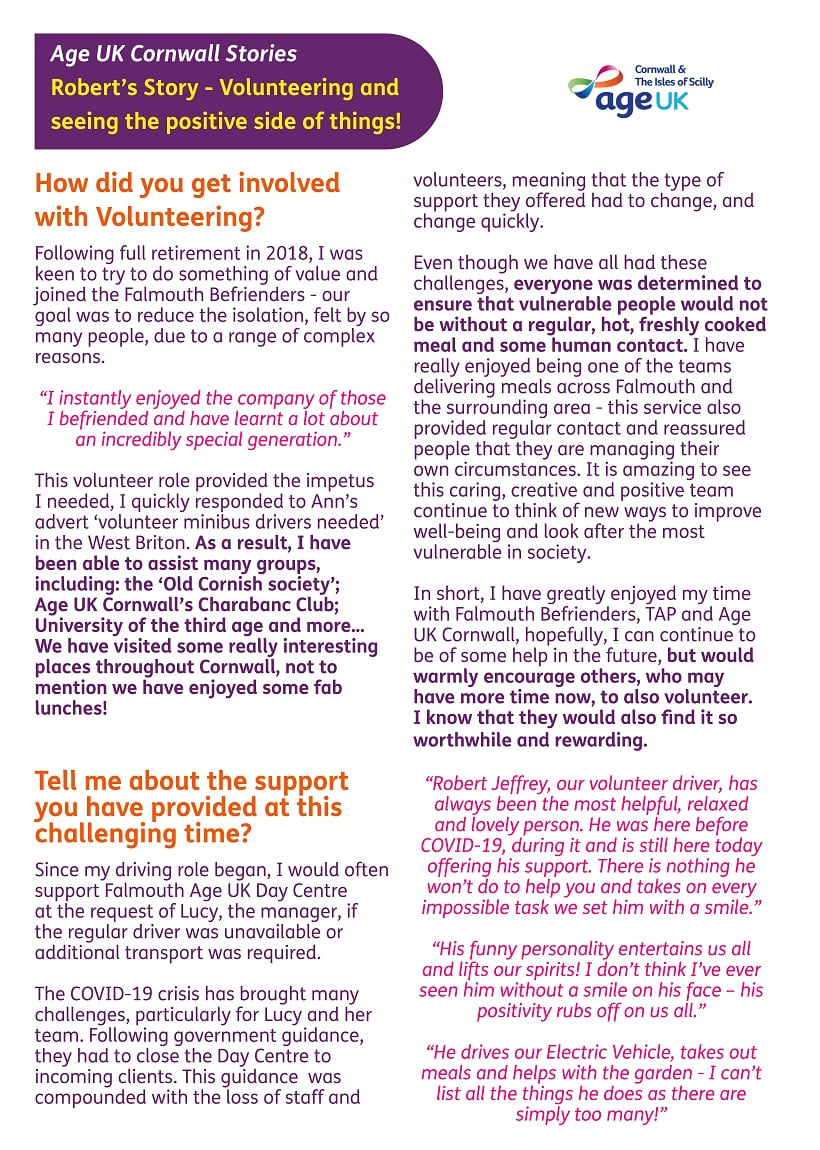 Volunteering Driving
If you would like to support people who have non-emergency healthcare appointments & difficulty accessing other forms of public transport - then please Volunteer and help us fight social isolation.
The number of hours required would be flexible and mileage will be paid to all volunteers. If you are interested in finding out a little more, please contact Ann or Lee on 01872 266384 or apply on this link Volunteer applications