Cornwall Link Survey Results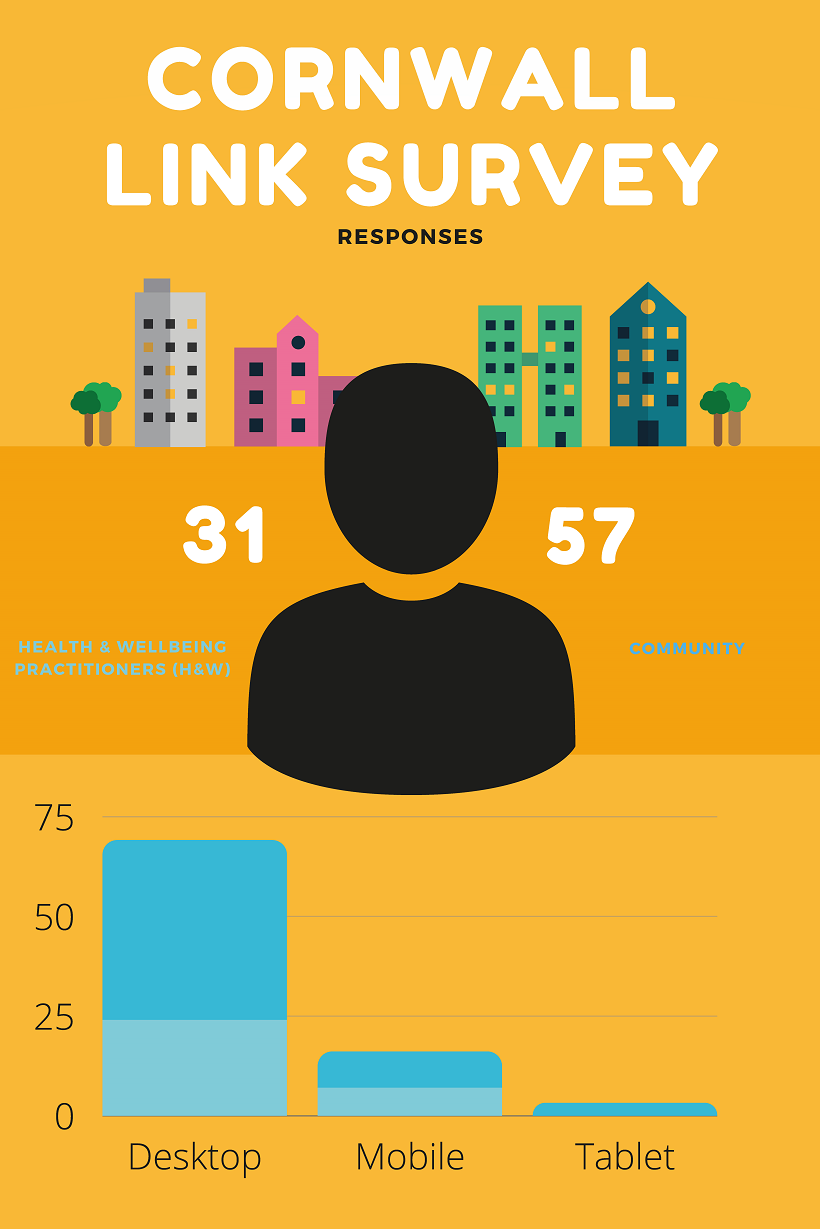 Published on 15 September 2021 08:09 AM
The team at Cornwall Link would like to thank everyone who contributed to the Cornwall Link survey. We are proud to work in partnership with Cornwall Link and really value what our county thinks of this community platform, what works and what needs improving.
The attached document, see below document downloads, highlights the key points raised by the respondents.


Insights
Whilst there were two surveys (one for the community at large and one for people working in health & social care; in the voluntary and the public sectors), they were very similar both in questions and results.
So, what happens next? We will be talking with Made Open (the company that supplies the product & technology) about improving the user experience and resolving the issues highlighted, including a plan of actions and timelines.
We also have some ideas for new functionality, such as; searching by using a map, developing a system using smart technology to better help you find information.
If you'd like to know more about Cornwall Link and how it could help you or your organisation, please do get in touch with Linda Whittaker at cornwall-link@ageukcornwall.org.uk
Document Download
View the full survey insights here